Finding the right person to date has always been a challenge. The process is often complicated and frustrating, with the constant worry of running into someone you know, leading to awkward encounters. But fear not, secret dating apps are here to revolutionize the online dating game, making it easy and anonymous to find love or casual connections.
Say goodbye to the limitations of traditional dating apps and embrace the world of secret dating with a plethora of free Android and iOS apps. These apps are designed to keep your data secure while helping you find any type of relationship you desire, from casual hookups to long-term commitments.
If you're ready to delve deeper into the online dating world, take a look at "Six Minute Dates," an article that explores the best wild dating apps for Android and iOS. But first, let's uncover the 13 best free secret dating apps that will change the way you approach dating.
PURE Hookup – anonymous chat & dating
Let's begin with a game-changing app called PURE. This secret dating app empowers you to effortlessly find new dates while prioritizing your privacy. Unlike other apps, PURE doesn't ask you to link your social media profiles or provide your real name. Registration is fully anonymous, and you can sign in with your Google account. The app only requires your GPS data to find potential connections in your locality.
To ensure your private data remains secure, PURE utilizes high encryption technology and deletes all your chats within 24 hours. However, if you prefer to keep your conversations, you can adjust the settings accordingly. Moreover, the app doesn't allow you to save any data from your chats, ensuring the utmost confidentiality.
PURE operates differently from traditional dating apps. Instead of endlessly swiping through profiles, you need to post an ad that clearly states the type of relationship you're seeking, be it a casual hookup or a flirtatious encounter. While adding a picture or voice message is optional, PURE embraces inclusivity, catering to the LGBTQ+ community.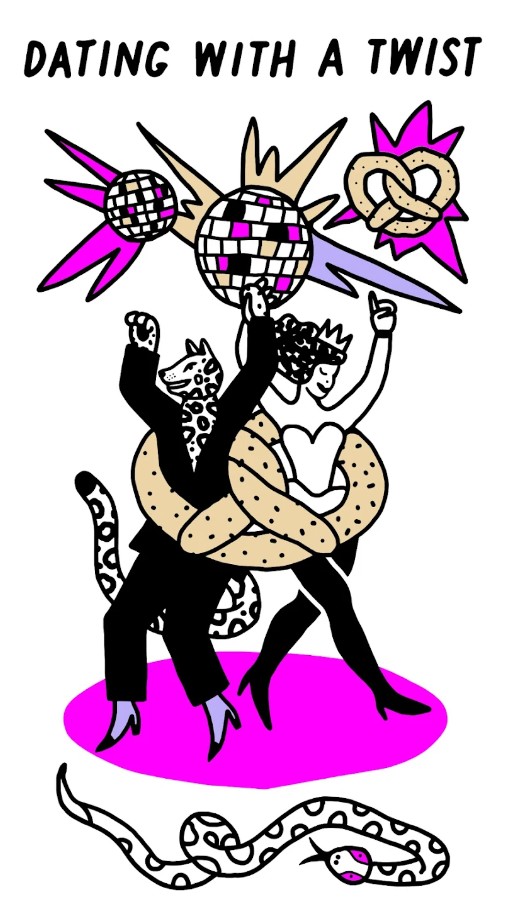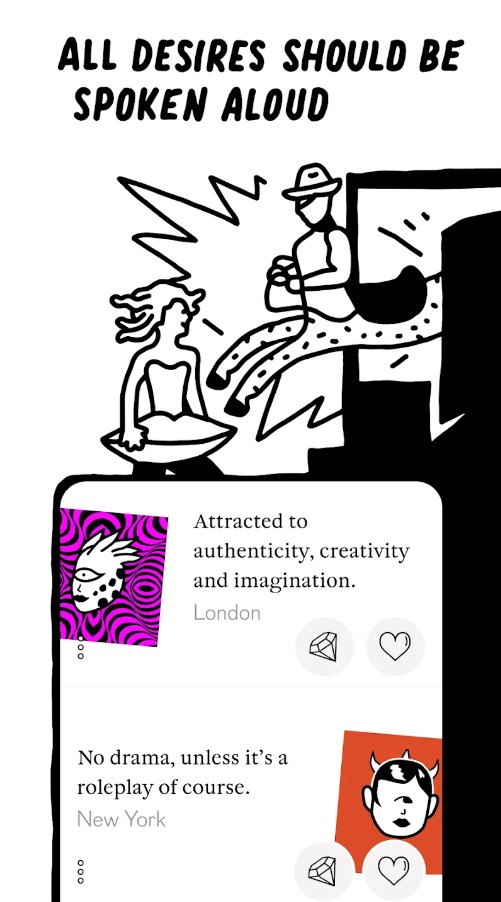 Secret – Dating Nearby for Casual encounters
The Secret app is your companion for anonymous dating and casual encounters. It aims to create a relaxed and open environment where you can effortlessly explore new relationships. With Secret, your privacy is of utmost importance. The app doesn't require any social media links or contact attachments, and you can even choose to omit your real name from your profile.
Operating on GPS data, Secret shows you a map with potential dates in your vicinity. You have the option to adjust the radius of visible profiles or remove all limits altogether. Additionally, the app offers a classic swiping search feature. Profiles are displayed with pictures but without revealing any personal information, ensuring maximum privacy.
To initiate a conversation, the Secret app operates on a mutual basis. You can only start a dialogue if someone you're interested in reciprocates the interest. There's no need to fill out extensive questionnaires about yourself. You can share your private data securely through the chat feature, which you can set to delete after a specific duration.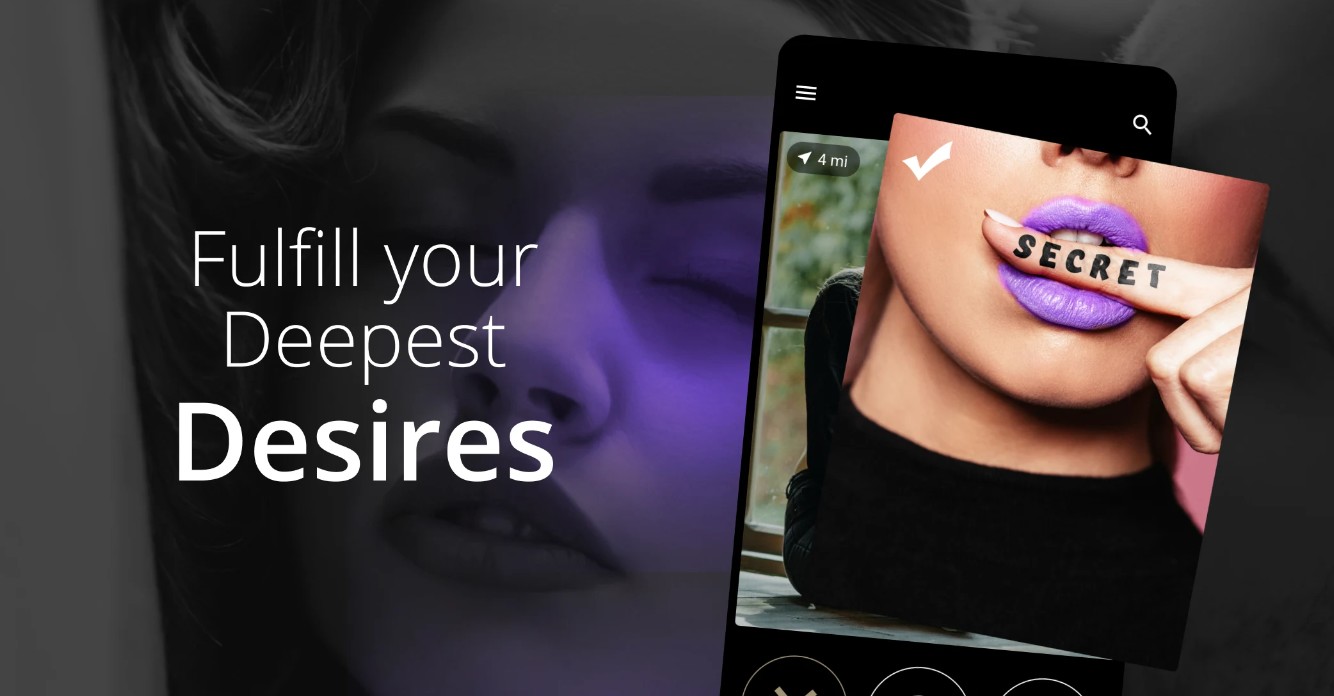 Wild – Adult Hookup Finder
Wild is an anonymous dating app that caters to individuals seeking any kind of relationship. Whether you're looking for a casual encounter or a long-term connection, this app has you covered. With a strong emphasis on privacy, Wild allows you to sign in with your Google account without linking any of your social media profiles.
Unlike traditional dating apps that require extensive personal information, Wild keeps it simple. You can skip the questionnaire and get right into searching for potential dates by uploading a photo and enabling GPS usage. You have control over who sees your photos, with only your mutual matches having access. The app uses advanced technology to identify fake profiles, ensuring a safe and authentic experience.
Wild is an inclusive community that welcomes everyone, regardless of their sexual orientation. You can specify your dating preferences, such as casual, hookup, or long-term, and even filter for specific interests like BBW dating. The app provides a wide range of options to suit your unique desires.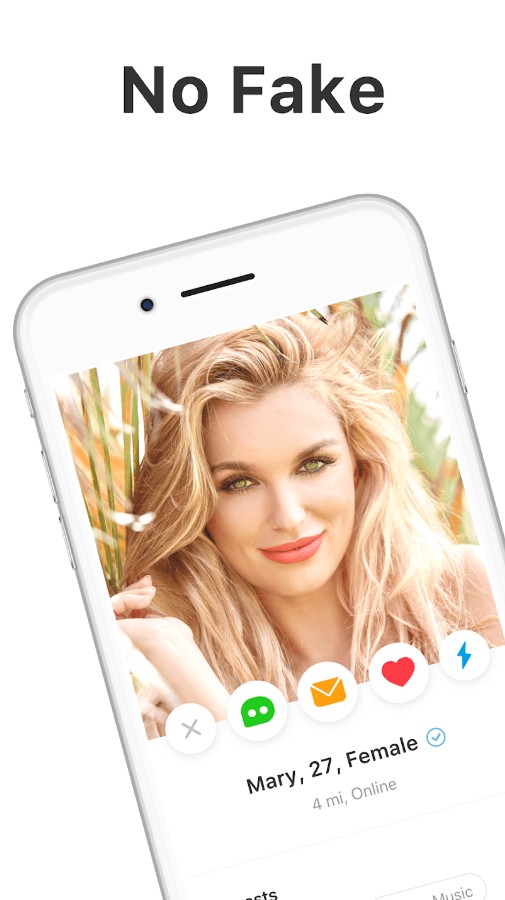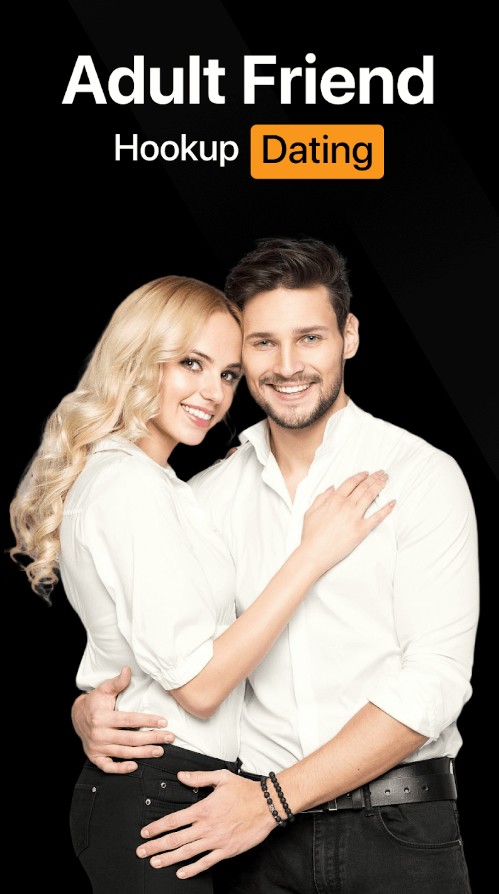 Adult Friend Dating Finder
If you're tired of monotonous dating apps, the Adult Friend Dating Finder app by Hookup & Dating is the perfect solution. It offers a comfortable and convenient way to find companions, friends, or lovers. Age, gender, and religion are irrelevant on this platform. Here, you can connect with interesting individuals, pay compliments, and experience real-life connections beyond the internet.
Anyone over the age of 18 can join the app, which features a user-friendly interface and thousands of single profiles. Engage in conversations, share about yourself, flirt, and potentially fall in love. You no longer have to spend long evenings alone, as this app provides an automated search engine that matches you with members who align with your preferences. The level of commitment is entirely up to you.
Rest assured that all new profiles undergo strict screening to protect you from bots and scammers. The developer prioritizes the safety of your personal data and correspondence, creating a secure environment for you to meet, chat, and date in real life.

happn
Experience the uniqueness of happn, a secret dating app that connects you with people you've already crossed paths with. This app operates on a simple but intriguing concept. When you encounter another happn user, their profile automatically appears in your app. You have the freedom to explore profiles and like the ones that catch your eye. If the interest is mutual, you can start a conversation without any pressure.
Unlike traditional dating apps, happn ensures privacy and discretion. The people you've crossed paths with can't track your location or access personal information. Only the point at which you crossed paths is visible to them, protecting your identity. Once you've matched with someone, you can engage in dialogue, use built-in chat features like stickers and voice messages, and even opt for video calls to verify authenticity.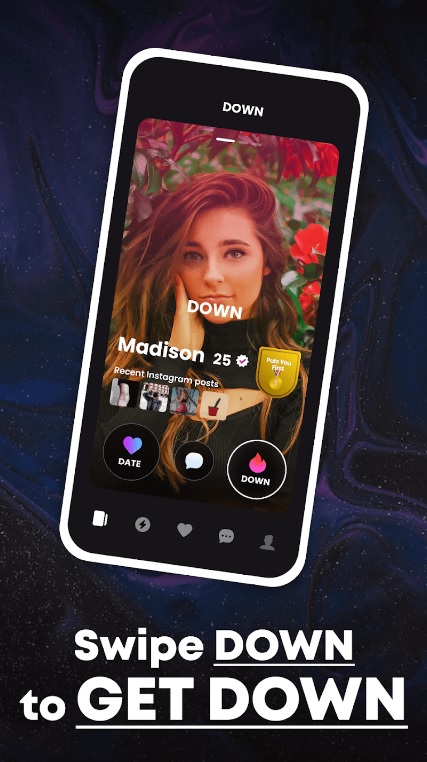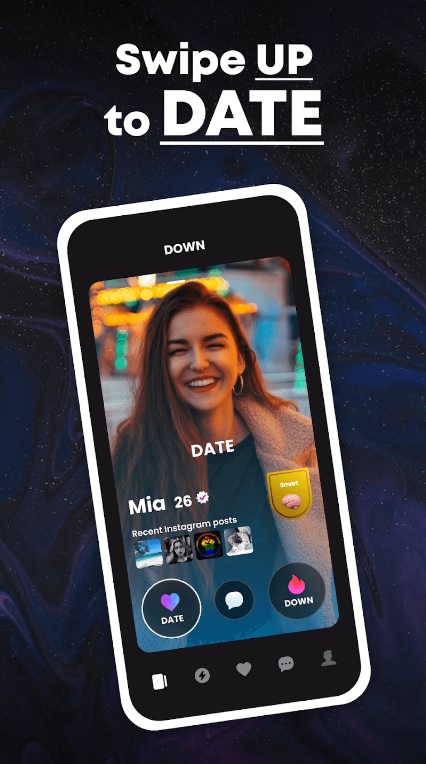 Seeking Secret Dating & Hookup
For single women seeking successful men or elite women looking for interesting partners, the Seeking Secret Dating & Hookup app is a must-try. This app ensures that you won't waste time on untrustworthy dating sites or apps. With a wide range of unconventional profiles, you can choose the people who intrigue you and initiate conversations filled with compliments.
The developer of this app prioritizes your privacy, guaranteeing that your personal data and correspondence remain secure from third parties. Take your time getting to know potential matches online before deciding to meet in person and take your connection to the next level. The app is free and allows you to chat with multiple contacts simultaneously. It offers search filters, gifts, and compliments to enhance your experience and help you find your perfect match.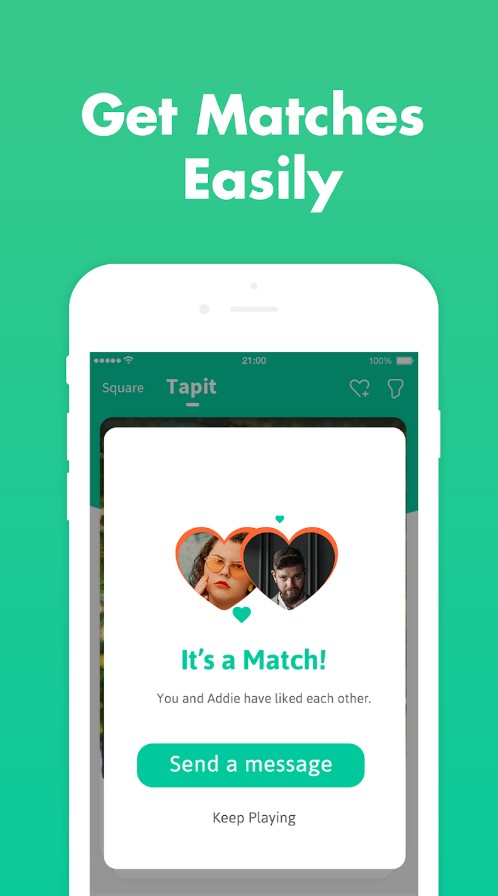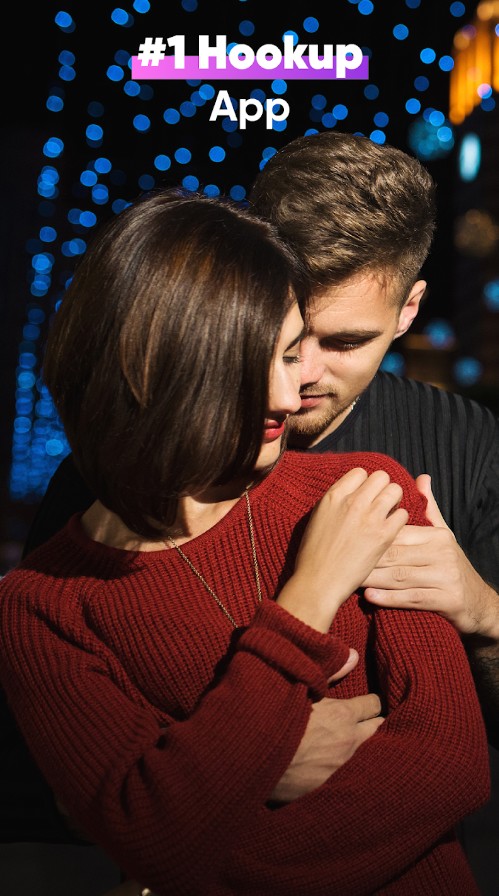 DOWN Dating App
The DOWN Dating App takes a unique approach to connecting like-minded individuals. Instead of traditional swiping, users express interest by swiping down to meet someone or swiping up to get to know them better. This innovative feature ensures that both parties are on the same page, making it easier to plan and enjoy secret dates.
Privacy and discretion are paramount on the DOWN Dating App. Users can comfortably share their interests and desires without the fear of public exposure. The app provides a wide range of filters and search options, allowing users to find matches based on preferences and common interests. This feature increases the likelihood of meaningful connections, ensuring that you find a friend or romantic partner who aligns with your desires.
So, if you're ready to unlock a new world of secret dating, download the app and discover a realm of possibilities.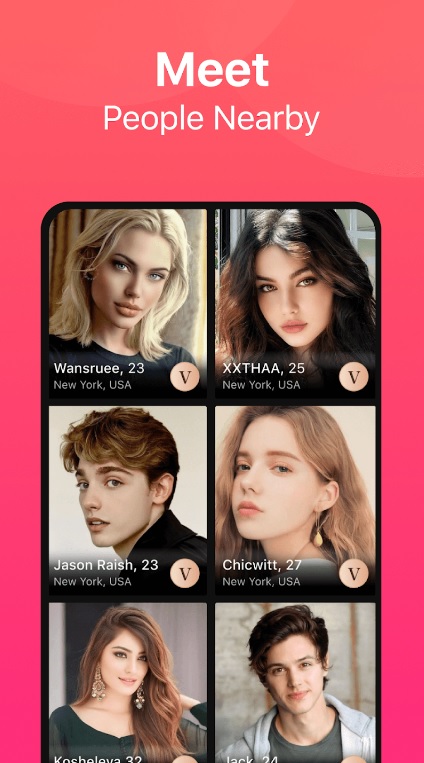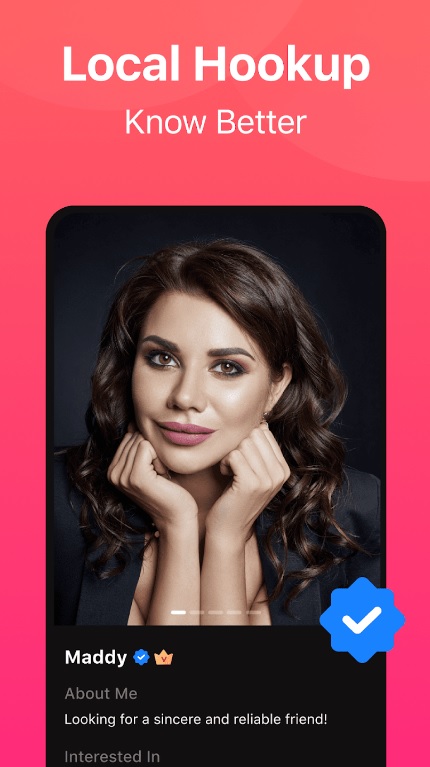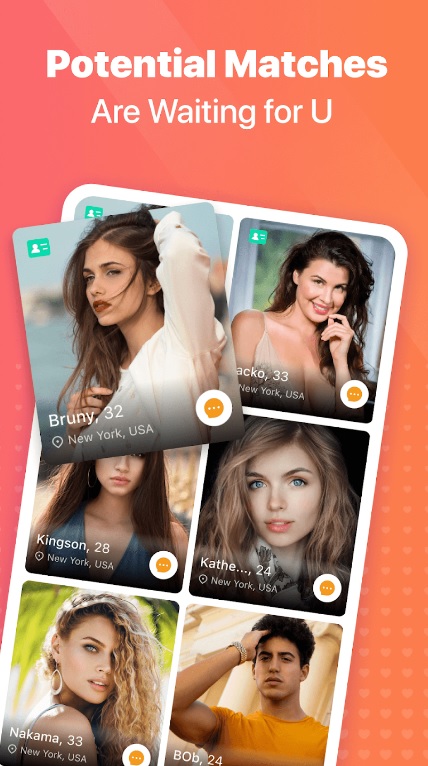 BBW Dating Hookup App: BBWink
Are you looking for a soul mate but feel self-conscious about your weight? Look no further than the BBWink mobile app. This app guarantees an entertaining experience and offers tens of thousands of profiles from users who share your goals. Install the app, create your profile, and start chatting with intriguing individuals.
The BBWink app ensures that your evening will be filled with interesting company. Embrace your curves and meet new and exciting people. The app is free and available to anyone over 18, boasting an interface that is easy and straightforward to use. The search engine suggests profiles that align with your interests, making it effortless to meet like-minded individuals in your area. Join BBWink and chat without limits.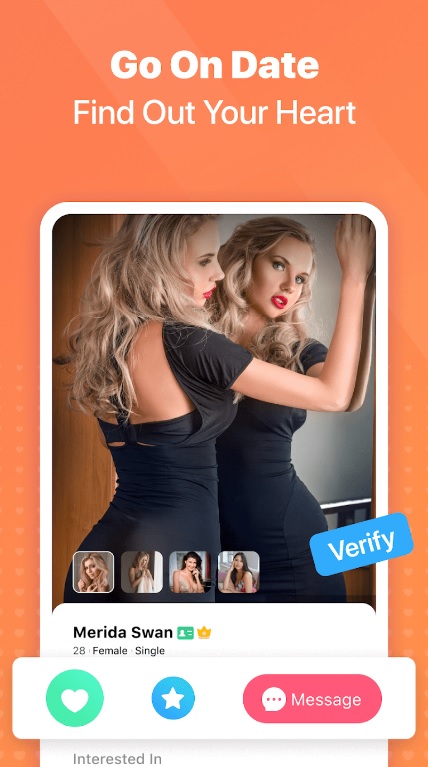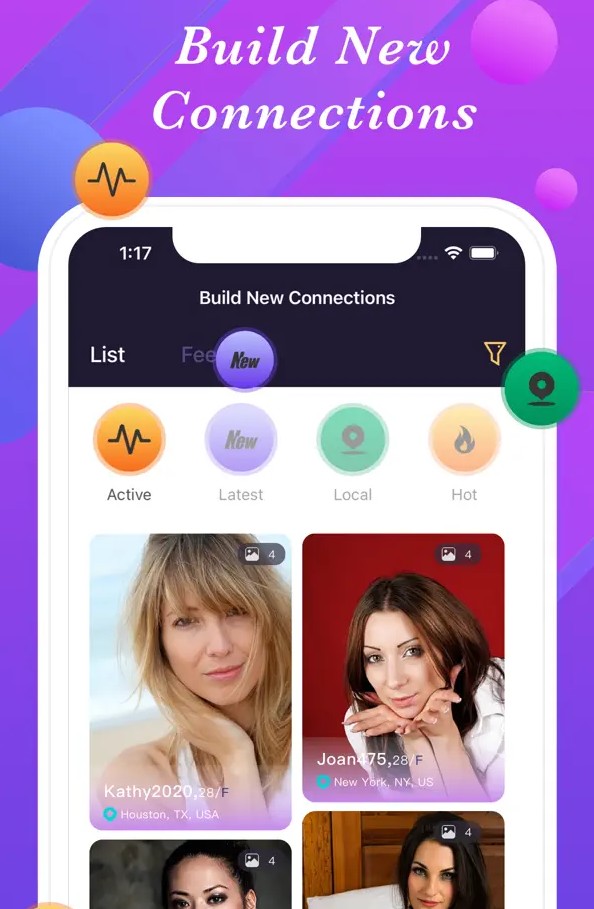 Yumi: Hookup & Anonymous Chat
Yumi is the ultimate hookup app for those who value anonymity. Designed for local dating, this app utilizes GPS to find dating-ready users nearby. No personal information is required, eliminating the need for phone numbers or social media links.
Even without a profile picture, you can start looking for partners by adding a voice message. If you choose to upload a picture, Yumi offers various privacy features, such as covering your face with an emoji or blurring the image. Additionally, Yumi allows you to specify the type of date you're seeking. The app presents matches through both swiping and random selection, adding an element of surprise to your dating experience.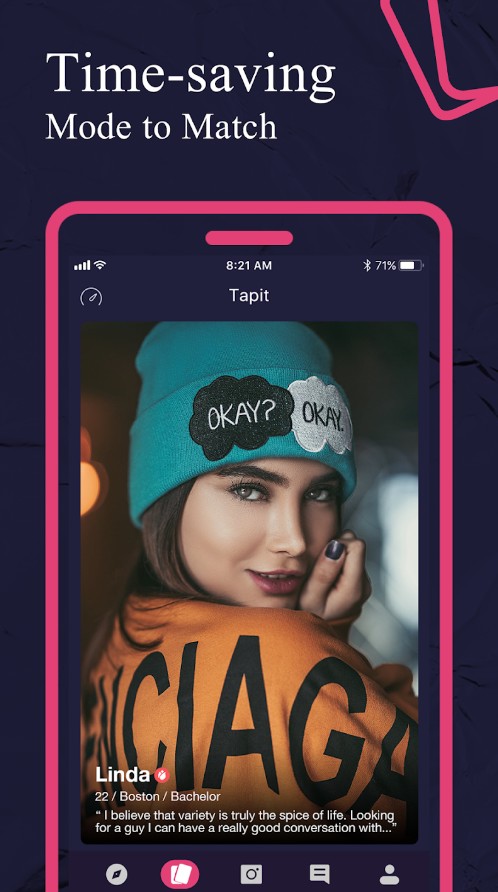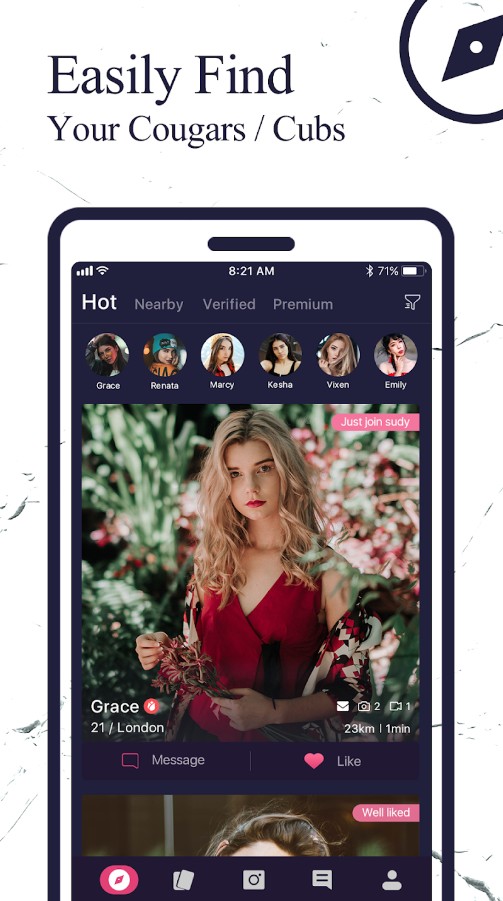 FWB Hookup – NSA Dating App
Embrace the world of casual dating with FWB Hookup. This app allows you to discreetly meet like-minded individuals, sharing similar interests and desires. Privacy is a priority, providing a safe and private space to explore adventurous connections without any pressure for commitment.
With enhanced privacy features, FWB Hookup ensures that you can comfortably share your interests and desires while keeping your identity secure. The app offers a wide range of filters and search options, allowing you to find matches based on preferences and interests. It's a cool platform for making new friends and finding true connections, but remember to exercise caution when interacting with others.
Online Dating & Casual Hookup
The Online Dating & Casual Hookup app is your platform for meeting new people, exploring connections, and enjoying the thrill of casual dating. It provides a user-friendly interface that allows you to connect with potential partners privately and discreetly, ensuring your identity remains confidential until you're ready to reveal it. This added element of mystery and excitement enhances your dating journey.
One of the main advantages of this app is its diverse community. Encounter individuals from various backgrounds, cultures, and preferences, expanding your horizons and creating unforgettable memories. If secrecy is your priority, this dating platform is perfect for discreet interactions and meaningful connections.
Hook Me Up: Local Hookup App
The Hook Me Up app is the ultimate secret dating app for meeting people nearby. This interactive app offers a range of features that empower you to find dates according to your interests. From communities and games to personal cards and video chat, Hook Me Up has it all.
Join communities dedicated to movies, music, and more to find like-minded individuals. Engage in group chats and participate in group video calls. If gaming is more your style, enjoy the "fishing" game that lets you catch profiles of people to hook up with. Additionally, you can search for local singles via a regular search engine, message them privately, and start video calls. The app ensures secure and private chats, giving you full control over your conversations. You can view users who have liked your profile, viewed it, or messaged you.
Cougar
Experience the wonders of the Cougar dating app, where mature men meet young girls and vice versa. This app provides a convenient platform for finding a partner. Browse profiles, start conversations, and get to know intriguing individuals. The app is easy to navigate, ensuring a seamless experience from the moment you begin.
All profiles undergo verification to eliminate fakes and fraudulent pages. The developer places great emphasis on privacy, ensuring your information remains secure. With a vast user base, this app allows you to scroll through profiles, connect with people who interest you, and engage in conversations that lead to meaningful connections.

Now that you've been introduced to a world of secret dating apps, it's time to embark on a thrilling journey of finding the perfect match. Download these apps, explore their unique features, and open yourself up to a realm of anonymity and excitement. Remember, while these apps offer a new approach to dating, it's essential to exercise caution and make informed decisions. Happy dating!