In today's technology-driven world, virtual reality (VR) dating apps are revolutionizing the way people meet and connect. These cutting-edge platforms offer numerous advantages that make them the go-to choice for finding love in the digital age. With VR dating apps, meeting new people is not only easier but also more enjoyable than ever before. The immersive nature of virtual reality allows users to get to know others in a safe environment before taking the plunge into real-life encounters.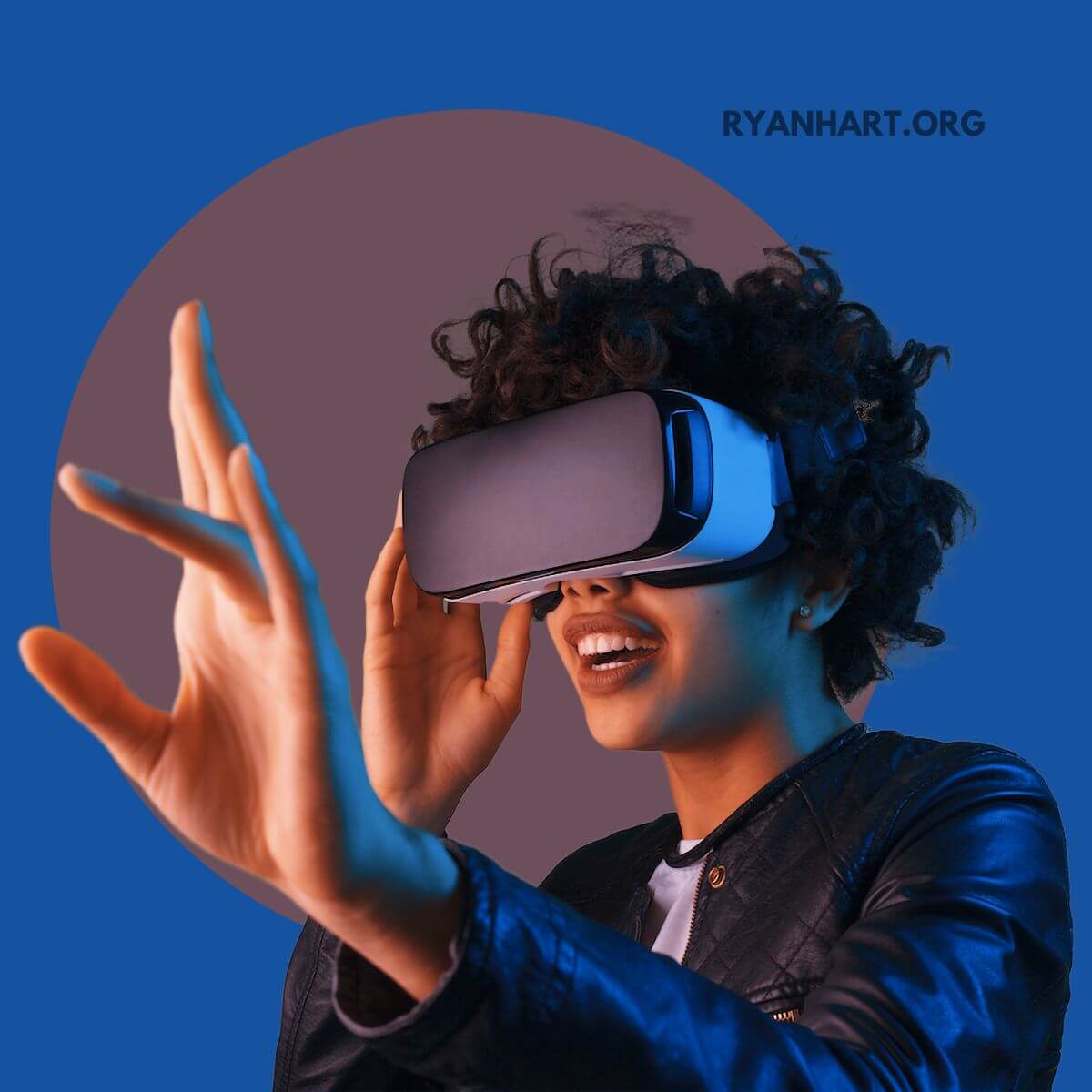 The Best VR Dating Apps: A World of Possibilities
When it comes to dating in the metaverse, there are several exceptional options worth exploring. Here are seven standout VR dating apps that open up a world of possibilities for romantic connections.
1. Flirtual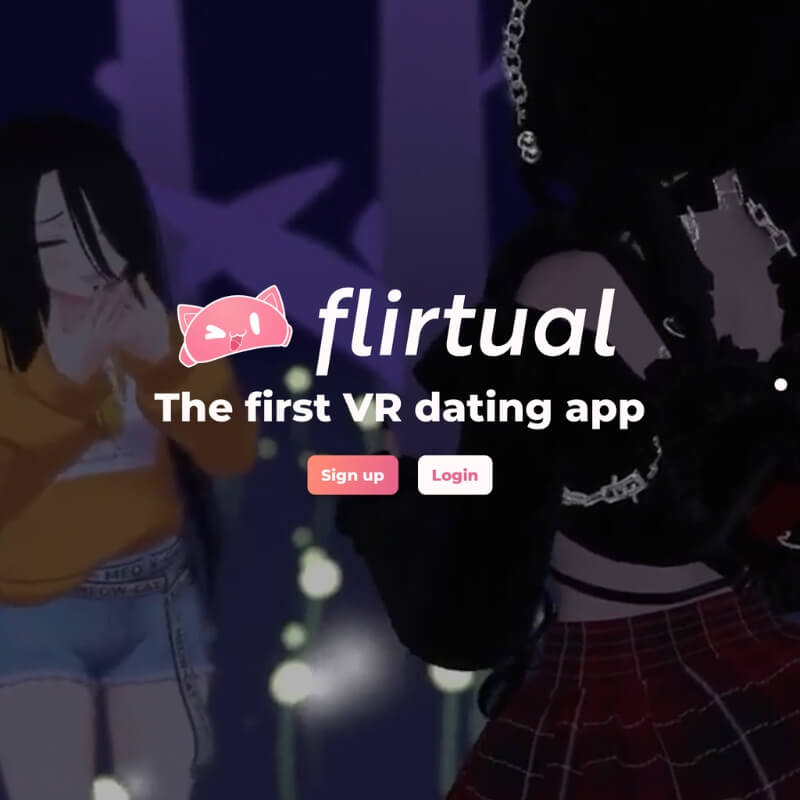 Flirtual is an app that combines fun and safety, allowing you to meet new people with confidence. The app enables you to create an avatar to represent yourself, preserving your privacy until you're comfortable sharing personal information. Flirtual facilitates meaningful connections by providing ample opportunities to interact and get to know someone before meeting them in real life.
Why do we recommend this app? Flirtual connects you with individuals from around the globe, broadening your dating horizons and increasing your chances of finding that special someone.
2. Nevermet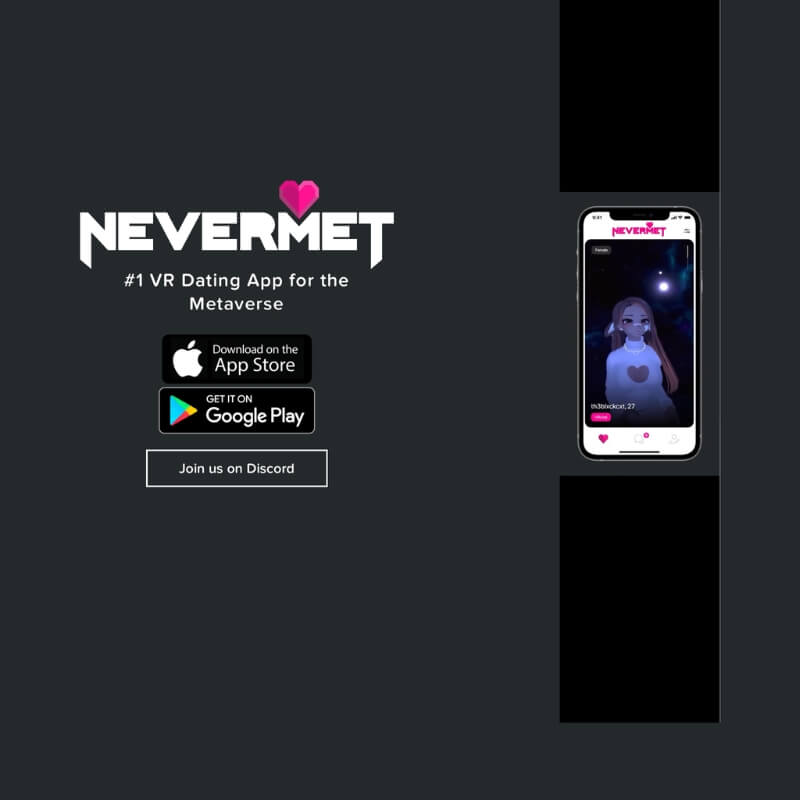 Billed as the "#1 VR Dating App for the Metaverse," Nevermet offers advanced filters and safety features to ensure a secure dating experience. With stringent rules in place, you can rest assured that all members are of legal age. Nevermet empowers you to gather crucial details about potential matches before initiating conversations, minimizing risks associated with meeting strangers.
Why do we recommend this app? Safety is paramount, and Nevermet provides the tools you need to make informed decisions and prioritize your well-being.
3. VRChat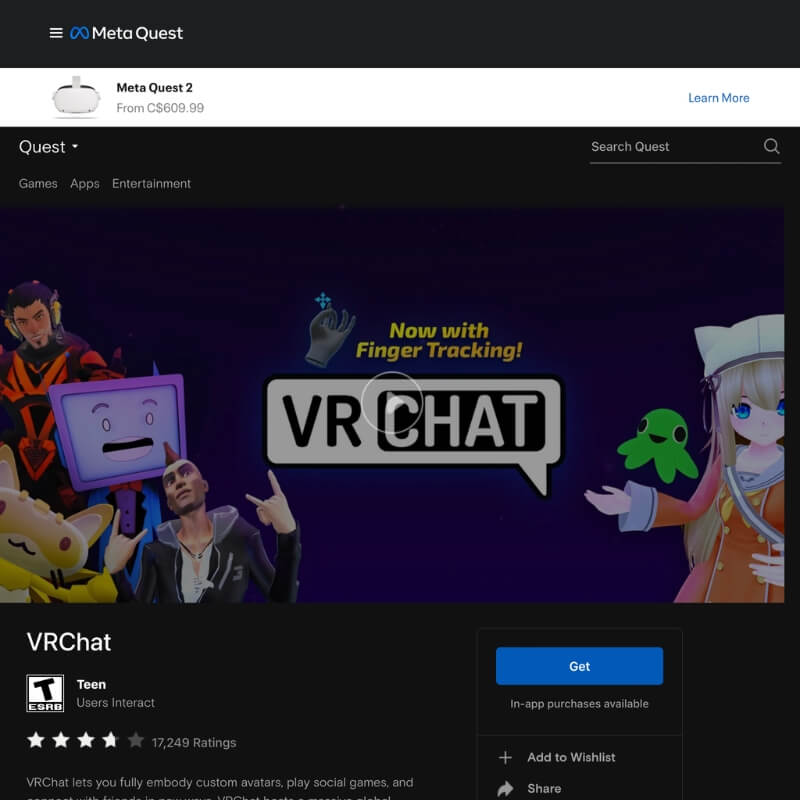 For gamers seeking love, VRChat is an excellent starting point. This app offers a wide selection of role-playing games and sports activities, creating an instant icebreaker and fostering connections based on shared interests. With VRChat, you can effortlessly meet like-minded individuals who share your passion for gaming.
Why do we recommend this app? VRChat taps into a niche market of gaming enthusiasts, providing a platform where you can relax, be yourself, and enjoy the thrill of meeting someone who truly understands your gaming journey.
4. VTime XR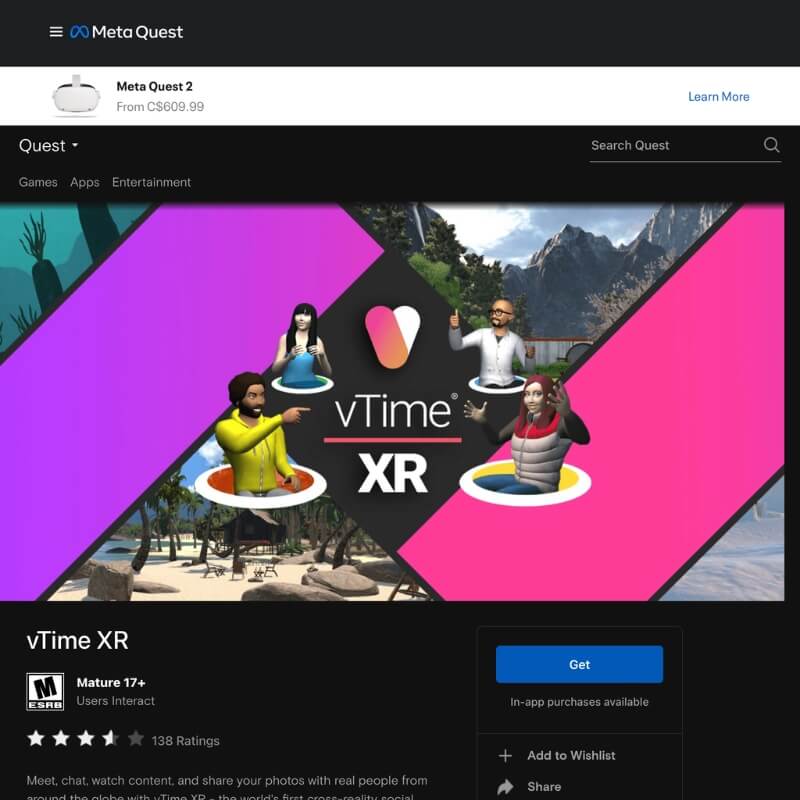 More than just a dating app, VTime XR functions as a vibrant social network that encourages interaction and exploration. Engage in immersive VR chats, share captivating photos and videos, and explore mesmerizing virtual destinations. With members from 190 countries, VTime XR offers a global network for forging connections.
Why do we recommend this app? Meeting new people becomes a delightful experience when you share common interests. VTime XR not only facilitates communication but also provides an array of engaging games to enhance your interactions.
5. Meta Horizon Worlds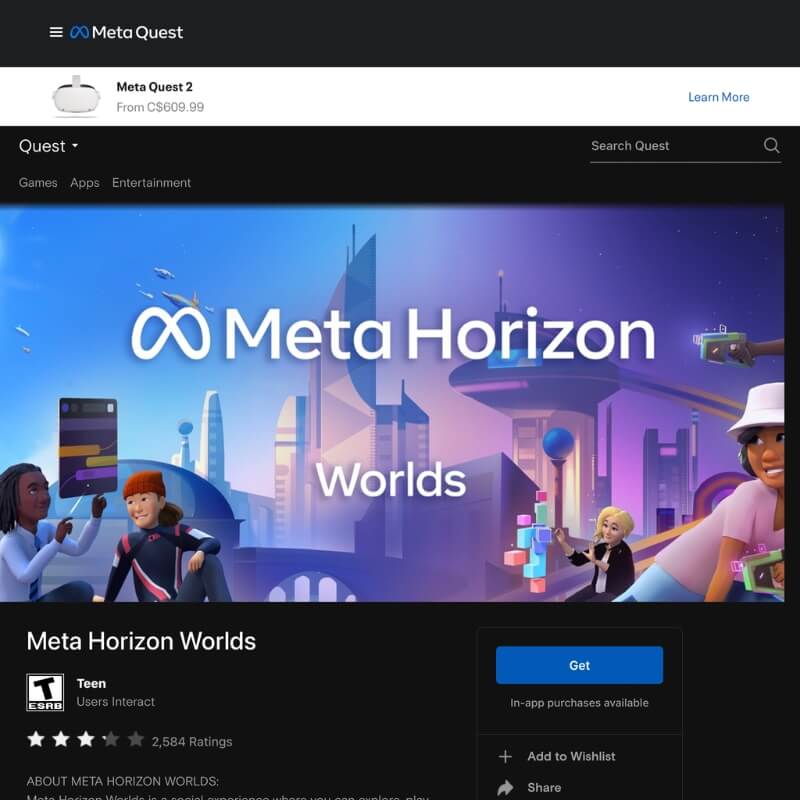 For those seeking an escape from the demands of everyday life, Meta Horizon Worlds offers an enchanting virtual playground. Build teams, create your own virtual worlds, or embark on interactive puzzles for a thrilling experience. Embrace the pressure-free environment of Meta Horizon Worlds to meet and connect with fascinating individuals.
Why do we recommend this app? Meta Horizon Worlds stands out as a unique VR dating app, providing a realm where you can immerse yourself and discover meaningful connections with like-minded individuals.
6. Rec Room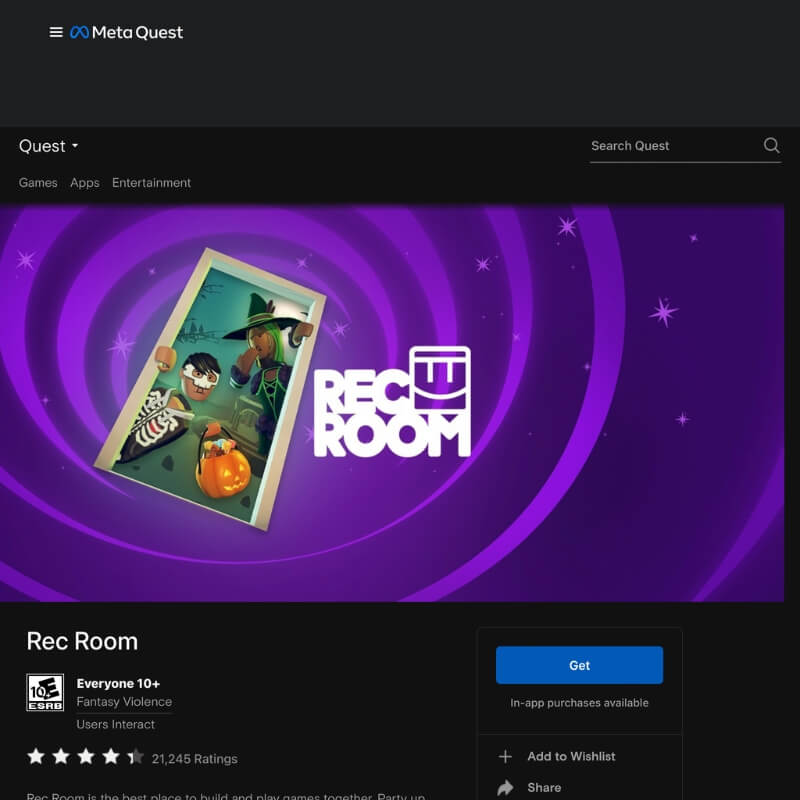 Designed for the creatively inclined, Rec Room offers an unparalleled experience that allows you to build your own game world. Customize your avatar and unleash your imagination as you create unique environments filled with endless possibilities. If you're new to game design, Rec Room offers virtual classes to help you bring your vision to life.
Why do we recommend this app? Rec Room goes above and beyond other gaming dating apps, offering a platform where you can unleash your creativity and take control of your virtual world.
7. Planet Theta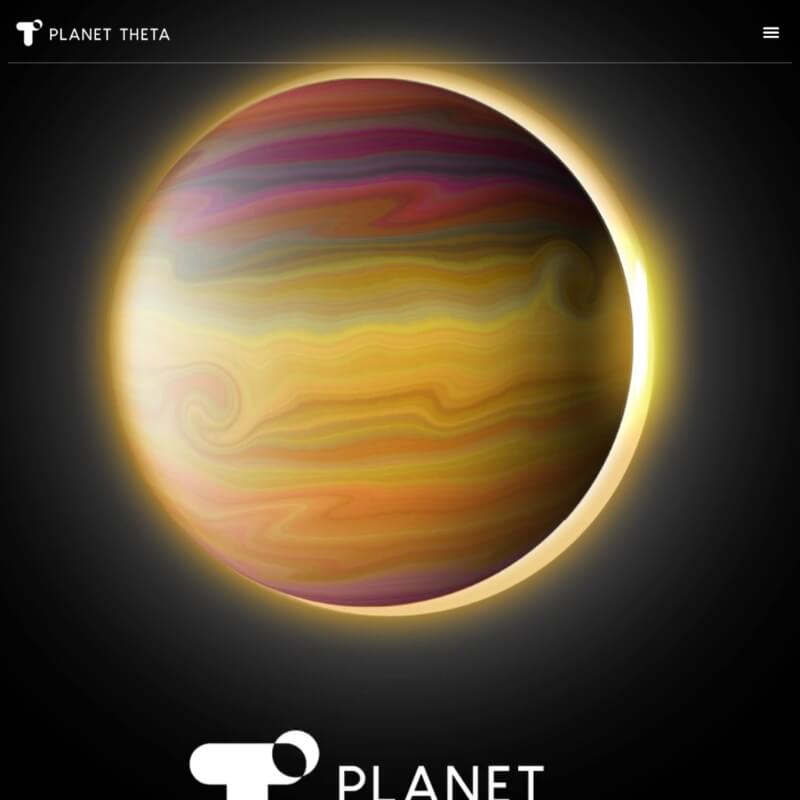 Planet Theta promises a one-of-a-kind experience for its members, welcoming individuals from across the globe to connect and explore. With a dedicated blog, podcasts, and exciting contests, Planet Theta provides a vibrant community for virtual reality dating enthusiasts.
Why do we recommend this app? Planet Theta prides itself on inclusivity, offering a diverse dating pool that broadens your possibilities for finding love in the metaverse.
Bottom Line: Embrace the Future of Dating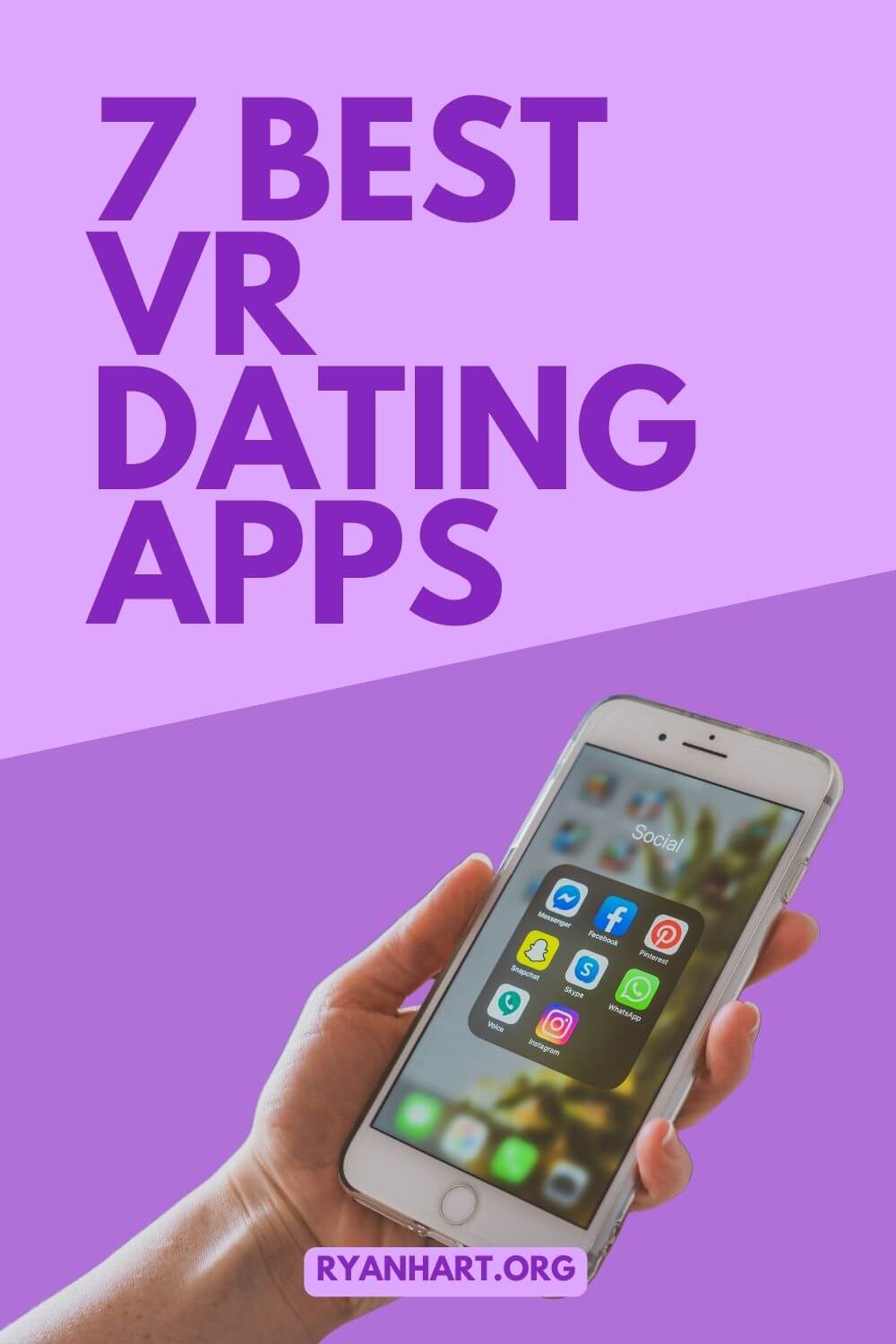 Virtual reality dating, or metaverse dating, offers an extraordinary experience that traditional in-person dating cannot replicate. VR dating allows users to connect through virtual worlds, either pre-designed or self-created, enabling couples to explore landscapes together, share experiences, and even interact physically with virtual avatars—all from the comfort of their living rooms.
Metaverse dating provides a safe and escapist fantasy, creating an ideal environment to meet new people, form meaningful connections, and enjoy companionship from a distance. Say goodbye to conventional dating and embrace the exciting future of VR dating.
Now it's your turn to venture into the metaverse and discover the thrilling possibilities that await.
*[VR]: Virtual Reality