If you're searching for thrilling adventures to share with your boyfriend on his special day, look no further. We've curated a list of unique and romantic date ideas that are sure to bring some excitement and quality time to your relationship. These activities are perfect for late summer and early fall, but you can enjoy them year-round. So, let's dive in and explore these memorable experiences together!
Discover the Artist Within
Why not unleash your creativity and embark on an art class together? Whether it's painting, woodworking, glassblowing, or pottery, you'll be amazed at how inspiring and fun it can be to learn something new. And who knows, you might even create a masterpiece for your home.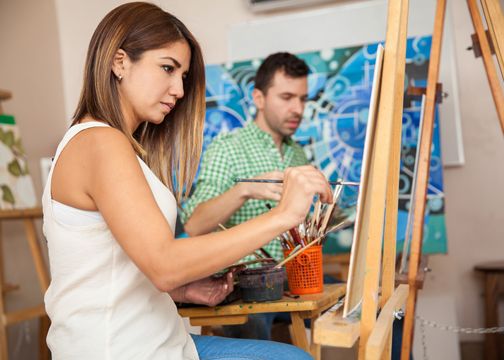 Pampering Spa Day
Indulge in a day of relaxation and bliss with a spa day. Treat yourselves to professional spa treatments or create your own DIY spa experience at home. Think massages, face masks, bubble baths, soothing music, and perhaps a glass of champagne or tea. It's the perfect way to unwind and reconnect with each other.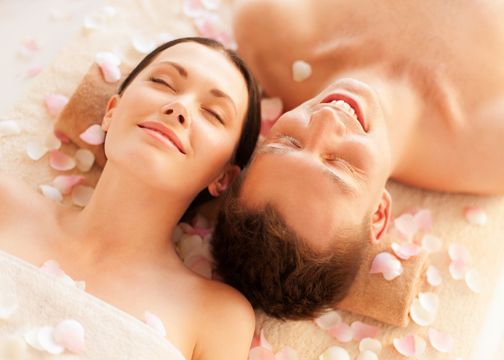 Bowl a Strike
For a classic and lighthearted date, lace up your bowling shoes and hit the lanes with your main squeeze. It's a fun-filled afternoon or evening activity that will bring out your competitive spirit and create lasting memories.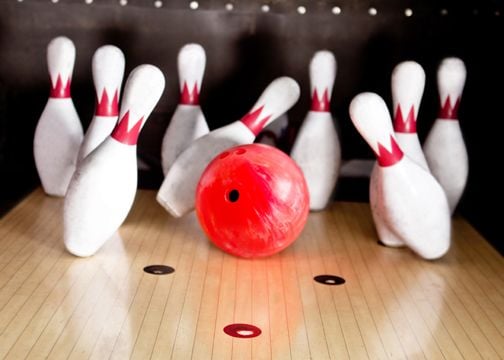 Escape Room Adventure
Put your teamwork and problem-solving skills to the test by immersing yourselves in an escape room. Locked in a room together, you'll have to unravel mysteries, solve puzzles, and work together to break free. It's an exhilarating and thrilling experience that will strengthen your bond.
Rediscover Arcade Joy
Add a touch of nostalgia to your date night by visiting an arcade that features classic games like Pacman, TMNT, skeeball, and pinball. Load up on quarters and let the games begin. It's a blast from the past that guarantees laughter and friendly competition.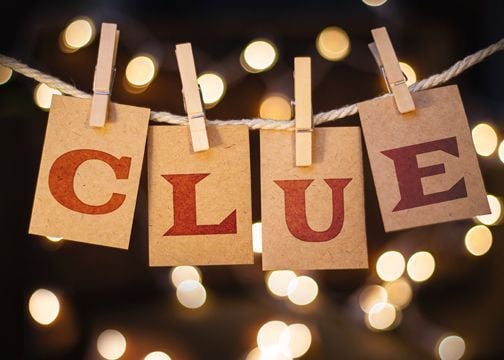 Bingo Fun
Who says Bingo is only for the elderly? Embrace your luck and revel in the excitement of this timeless game. Join a lively game of Bingo and enjoy some laughs while potentially winning extra cash.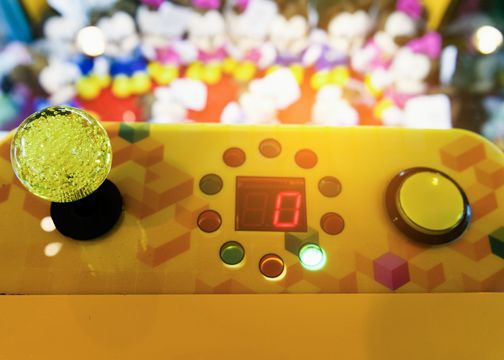 Comedy Show Delight
Get ready for a night of laughter and pure joy by attending a local comedy show. Let loose and leave behind reality as you dive into a realm of humor. It's guaranteed to leave you with aching cheeks and hearts full of happiness.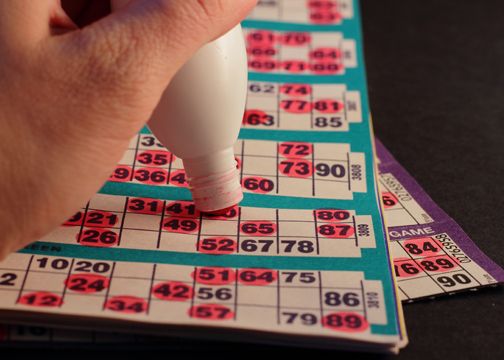 Explore the World of Knowledge
Break away from your routine by visiting a museum. Immerse yourselves in art, culture, history, science, or anything that piques your interest. Exploring a museum together will not only expand your horizons but also ignite fascinating conversations.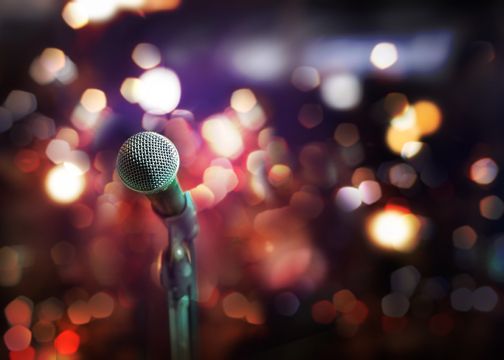 Solve a Murder Mystery
Step into the world of mystery and detective work by attending a murder mystery dinner. Immerse yourselves in a thrilling evening of fine dining and sleuthing. It's a unique and unforgettable experience that will make you feel like you're in a real-life crime novel.
Billiards and Brews
Enhance your bond over a game of billiards, accompanied by refreshing beers. Whether you're playing a casual game of pool or trying out mini-golf, it's a great way to enjoy each other's company and embrace the ambiance of the season.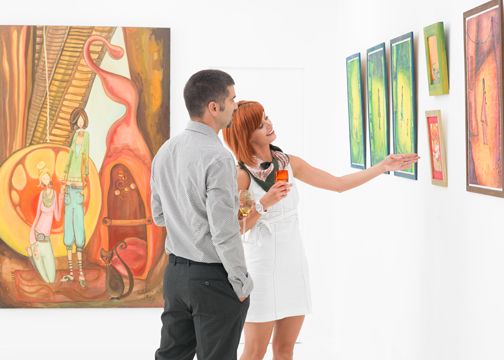 Lose Yourself in a Bookstore
Escape into the world of literature by visiting a cozy bookstore. Grab a cup of coffee and explore the endless aisles, lost in mystery, romance, suspense, or sci-fi novels. Surprise each other with your top book picks and spend cozy nights reading beside each other.
Battle it Out with Laser Tag
Relive the excitement of your childhood by playing laser tag together. Engage in friendly competition as you navigate through thrilling arenas, working as a team to outmaneuver and outshoot your opponents. Challenge each other to see who can score the highest.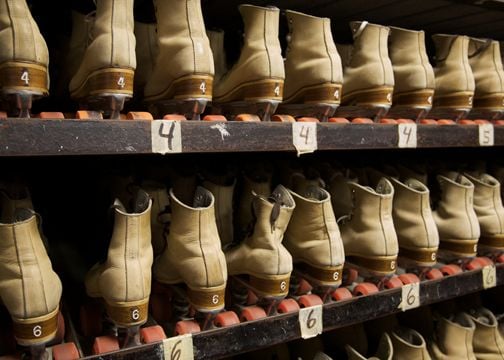 Glide Across the Roller Skating Rink
Take a trip down memory lane by visiting a roller skating rink. Enjoy the nostalgia as you lace up your skates and take to the floor together. See if you still have the skills to glide across the rink hand in hand, creating a vibrant and joyful atmosphere.
Unleash Your Competitive Side with Bar Games
If you and your boyfriend have a competitive streak, head to a local watering hole and engage in some classic bar games. Challenge each other to games like shuffleboard, darts, or cornhole. Loser buys the last round!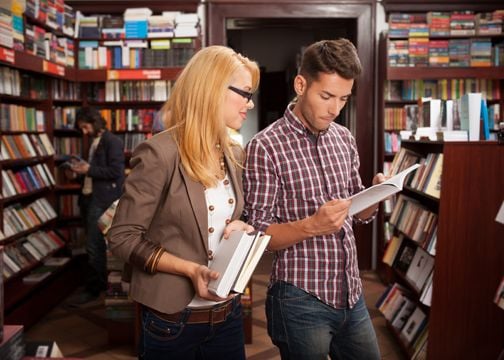 Delight Your Palate with a Tasting
Step outside your culinary comfort zone and embark on a tasting adventure. Explore different types of food and beverages, such as beer, wine, whiskey, local delicacies, or chocolates. It's a journey that will tantalize your taste buds and create lasting memories.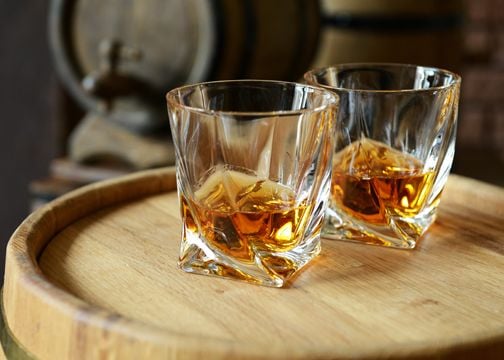 Movie Magic on the Big Screen
Rediscover the magic of cinema by treating yourselves to a movie theater date. Immerse yourselves in the full movie experience with popcorn, soda, and candy. It's a chance to disconnect from the digital world and enjoy the captivating stories told on the silver screen.
Dance the Night Away
Unleash your inner rhythm with a dance lesson. Try out various dance styles, from line dancing to salsa or ballroom. Feel the music, move your feet, and create beautiful memories together on the dance floor.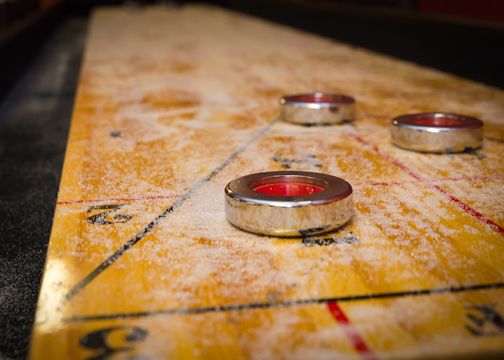 Axe Throwing Adventure
Tap into your wild side and challenge yourselves with an exhilarating round of axe throwing. Under the guidance of an expert instructor, you'll learn to throw like a pro. Compete against each other to hit the most bullseyes and embrace your inner axe champion!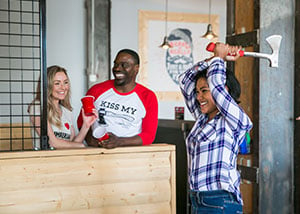 Embrace the Great Outdoors
Now, let's venture out into the great outdoors and enjoy the sunshine with your boyfriend.
Hit the Trails
Embark on a hiking adventure together and immerse yourselves in nature's beauty. Choose a trail that suits your desired level of challenge and get lost in the wonders of the wilderness. If you prefer a group hike, explore unforgettable hiking experiences in your area.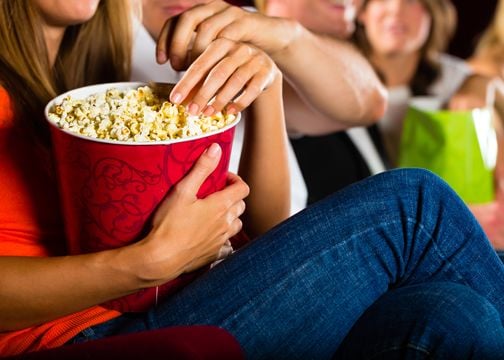 Discover the Art of Fly Fishing
Escape to the wilderness and try your hand at fly fishing. Enjoy the tranquility of the great outdoors and admire the stunning scenery as you cast your line. This outdoor adventure will bring you peace and create memories for a lifetime.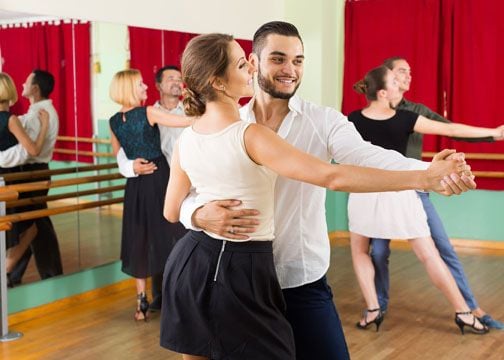 Beer Tasting and Brewery Tour
Raise a glass with your beer-loving boyfriend and embark on a beer tasting or brewery tour. Sample a variety of craft beers, from hoppy IPAs to fruity sours. It's a date that combines adventure and appreciation for the art of brewing.
Unique Dining Experience on a Boat or Train
Elevate your dinner date to new heights by enjoying a meal aboard a boat or train. Wine, dine, and dance while taking in breathtaking views and capturing unforgettable memories. These romantic date night ideas offer both exquisite cuisine and entertainment.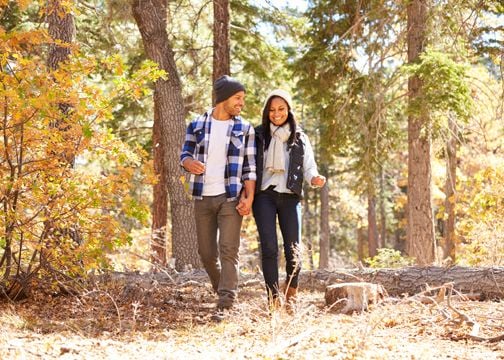 Tee Off with Golf
Whether it's mini-golf or a round on a proper golf course, golfing is a classic fall or summer adventure. Enjoy the ambiance of the season, complete with goofy course themes and refreshing beverages. It's the perfect opportunity to bond and have some light-hearted fun together.
Cozy Up to a Campfire
Create a warm and romantic atmosphere by cozying up to a campfire. Experience the joy of mesmerizing flames in your backyard or venture into the wilderness for a camping trip. Indulge in s'mores made with Reese's Peanut Butter Cups and enjoy quality time screen-free.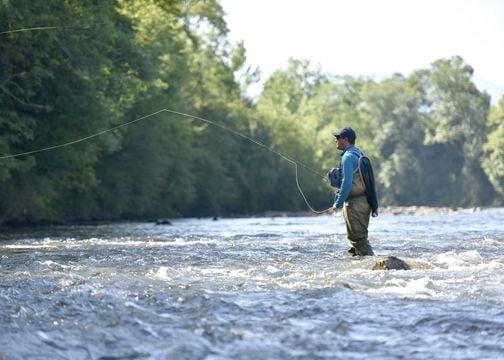 Seek out Fireworks
Catch a dazzling fireworks display and be captivated by the bursts of color lighting up the sky. Plan your visit around events like local ball games or fundraisers, where free displays may take place. It's a magical experience that sets the stage for romance and shared moments.
Bond with Horses
Embark on a romantic and breathtaking horseback riding adventure. Explore gorgeous terrain and revel in the beauty of nature while riding one of the most magnificent creatures on the planet. Pack a picnic and create lasting memories together.
Fall in Love with Camping
Escape the hustle and bustle of the city and immerse yourselves in the tranquility of nature. Spend quality time together in the great outdoors, surrounded by wildlife and lush foliage. Camping offers a chance to disconnect from technology and create memories that will last a lifetime.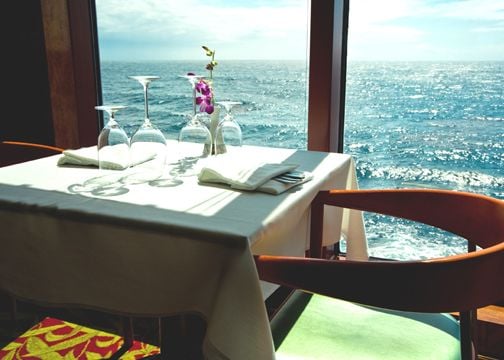 Explore Haunted City Histories
Delve into the eerie side of your city's history by joining a guided haunted city tour. This hair-raising adventure promises to take you to chilling spots while uncovering fascinating stories. It's a unique and spine-tingling way to spend time together.
Stargazing Adventure
Rediscover the beauty of the night sky by observing constellations together. Find a spot with an unobstructed view and bring a star chart to identify the dazzling dots above you. Enhance the experience with a bottle of wine and cherish these serene and romantic moments.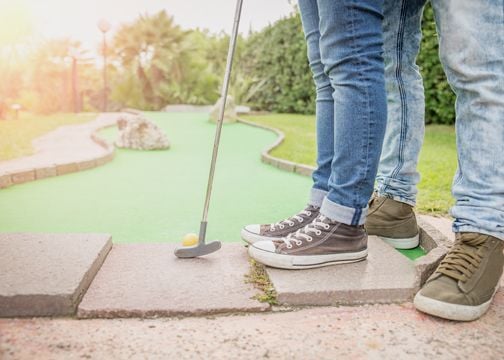 Embark on a Random Road Trip
Inject some spontaneity into your lives by embarking on a road trip. Buckle up and let the open road guide you to new adventures. Explore unfamiliar destinations, take detours, and create memories as you go. Remember, the journey is just as important as the destination.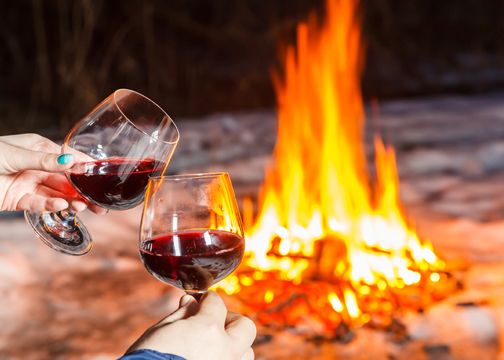 Exciting Geocaching Expedition
Embark on a treasure hunt with geocaching. Utilizing GPS, compasses, and maps, you'll search for hidden caches in plain sight. These containers can be as small as a pen or as large as a box. Uncover hidden treasures while enjoying the thrill of the hunt.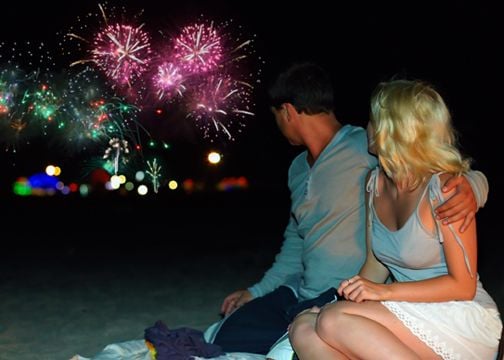 Stand Up Paddleboarding (SUP)
Make a splash and enjoy the sunshine by trying stand-up paddleboarding. Whether you take a leisurely cruise or indulge in some SUP yoga, it's an experience that combines fun and fitness. Glide together on calm waters and savor the beauty of nature.
Segway Tour Adventure
Embark on a unique adventure by taking a Segway tour of your favorite urban areas. Discover hidden gems and iconic landmarks as you glide effortlessly through the streets. It's an exhilarating way to explore your city from a fresh perspective.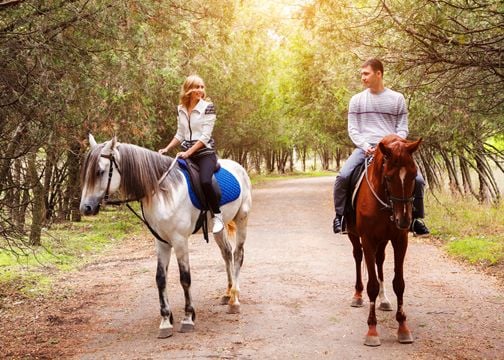 Reach New Heights with Rock Climbing
Challenge yourselves with an outdoor rock climbing adventure. Start with an indoor climbing wall to learn the basics, then venture into the great outdoors to conquer natural cliffs. This exciting activity will test your strength, trust, and communication as a couple.
Cheer for the Home Team
Immerse yourselves in the electric atmosphere of a local sporting event. Whether it's a major or minor league game, the energy and enthusiasm of the crowd are contagious. Join the cheering, indulge in cold beverages, and savor the greasy delights from the concession stands.
Embrace Nature, Unplugged
Sometimes the best moments are the simplest ones. Disconnect from the digital world and savor the vibrant memories, conversations, and mental pictures you create together—screen-free and immersed in nature's beauty.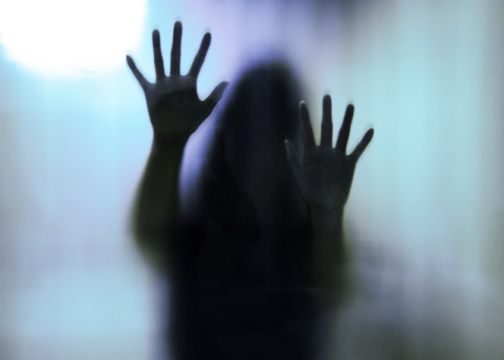 Escape by Boat
Row, paddle, or cruise through the water and embark on an outdoor adventure that takes you away from landlocked activities. Enjoy a playful day on the water, soak up the sun, and create joyful memories together.
Double the Fun on a Tandem Bicycle
Experience the joy of riding a tandem bicycle. It's not only a blast, but it also serves as a "trust test" for your relationship. See if you can synchronize your pedaling and enjoy the ride while sharing laughs and creating memories.
Adventurous Public Transportation
Step out of your comfort zone and embrace public transportation. Buy a ticket without an agenda, hop on a train or bus, and let the journey unfold. Discover new places and enjoy the thrill of spontaneity.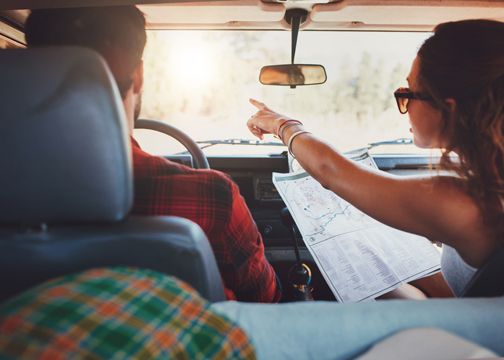 Sweat It Out Together
Bond over a workout session and boost your endorphin levels. Head to the gym or go for a run in the fresh air. Exercising together not only promotes good health but also strengthens your connection as a couple.
Thrilling ATV Adventure
Strap on a helmet and embark on an adrenaline-pumping ATV adventure. Explore unique landscapes and create lifelong memories as you embrace the thrilling ride together. It's a fantastic way to tap into your wild side and enjoy the great outdoors.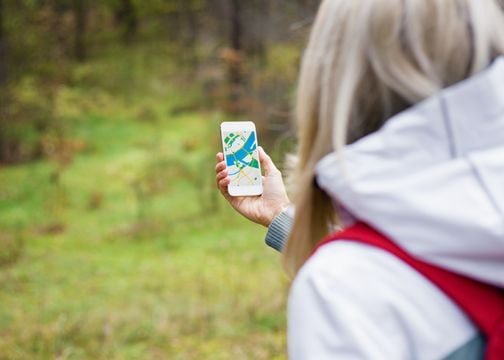 Soar with Skydiving
Take your love to new heights by experiencing the thrill of skydiving. Whether you opt for outdoor skydiving or the unique indoor variation, it's an adventure that will create an everlasting bond and unforgettable memories.
Rise Above with a Hot Air Balloon Ride
Elevate your relationship with a romantic hot air balloon ride. Drift through the sky and marvel at breathtaking views below. Choose warm months for lush landscapes or autumn for vibrant fall colors. It's an experience that captures the magic of love.
Relaxing Getaway at a Bed and Breakfast
Sometimes the best way to celebrate is to do nothing at all. Escape to a cozy bed and breakfast for a weekend of rest and relaxation. Treat yourselves to quality time, delicious breakfasts, and the chance to unwind completely. Alternatively, check out incredible overnight retreats that offer unique experiences like murder mystery weekends or fairytale getaways.
Soar Through the Trees with Ziplining
Feel the rush of adrenaline as you zip through the treetops on a thrilling ziplining adventure. It's an exhilarating outdoor experience that guarantees smiles, laughter, and unforgettable memories.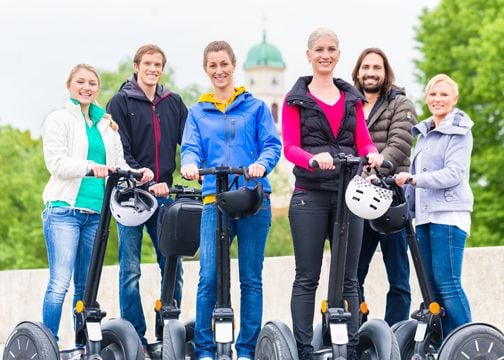 Embrace the Thrill of Hang Gliding
If you're up for an adrenaline rush, try hang gliding. Feel the wind beneath your wings as you soar through the sky. Whether you opt for tandem flights or take lessons, it's an experience that will make for excellent dinner conversations for years to come.
These adventures and experiences are just a glimpse of what's possible for a birthday celebration with your boyfriend. Whether you choose an indoor activity, an outdoor adventure, or something truly unique, the most important thing is to create lasting memories and enjoy each other's company. So, let your imagination soar and embark on an unforgettable journey together!