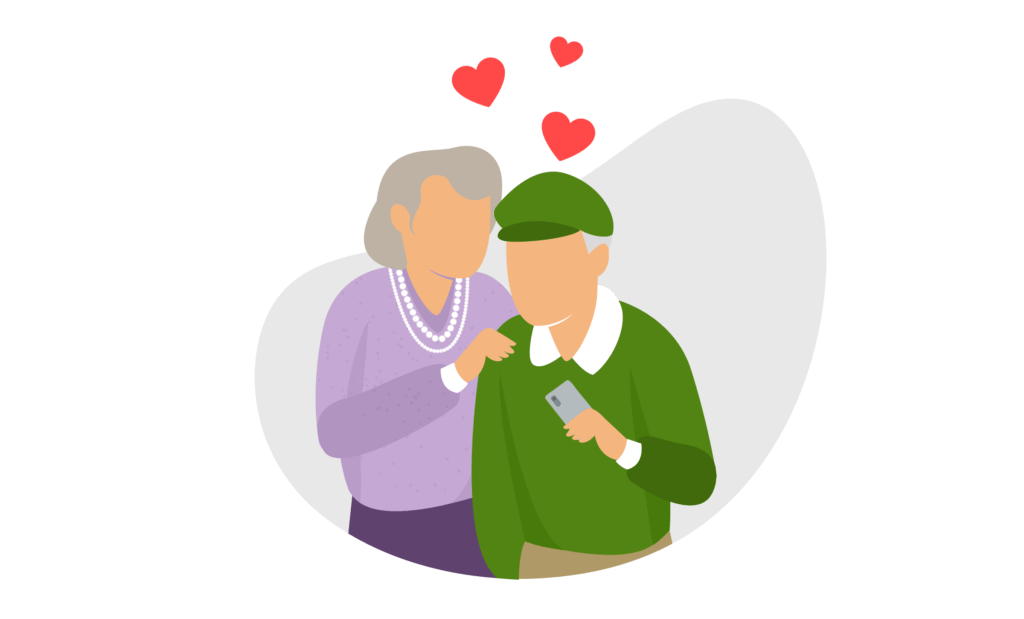 Hey there! Welcome to this article on the best senior dating sites. You may have heard your grandchildren talk about finding love online, and it's true – online dating is a legitimate and effective way to meet someone special. But what about seniors over the age of 70? Can online dating be useful for them too? The answer is a resounding yes! In this article, we will explore the top dating sites for seniors over 70 that have proven successful in helping older adults find love, companionship, and long-term relationships.
The Top Senior Dating Sites in 2023
SeniorMatch
When it comes to dating sites for seniors, SeniorMatch stands out as one of the best. It focuses on providing excellent service specifically for the senior population. With an easy-to-use layout and a target demographic of individuals aged 50 and above, SeniorMatch combines modern dating trends with the experience of established platforms. The registration process is straightforward, with only basic information needed, including age, gender, location, and a profile headline. Authenticity is crucial, so uploading a recent photo of yourself is mandatory. The site ensures the security of its members by thoroughly checking and handling provided information. While an app is not yet available, SeniorMatch's website is user-friendly, allowing even those who are not tech-savvy to navigate it effortlessly. Features such as sending winks and personalized searches contribute to the overall positive experience. Pricing is fair and affordable, making SeniorMatch an excellent choice for ease of registration among senior dating sites.
Silver Singles
Silver Singles caters to seniors who are young at heart. While the majority of its members are from the United States and over the age of 50, there are also younger users in their 30s and 40s. Most users on this site are looking for serious, long-lasting relationships. The website is designed to be simple and user-friendly, ensuring seniors can easily navigate and use its features. The registration process takes a bit longer, involving personality quizzes to enhance the matching algorithm. However, this detailed registration process significantly reduces the number of fake profiles and scammers on the site. Silver Singles offers both a desktop and mobile version, providing a seamless experience across devices. While certain features require a paid membership, the free registration option allows users to explore the site and view profiles. Overall, Silver Singles is an excellent choice for seniors looking for serious relationships with compatible personalities.
eHarmony.com
eHarmony is one of the pioneers in the online dating world and remains a leader in the industry, especially for seniors over 70. This site offers a safe and easy-to-use platform for seniors seeking a second chance at love. The user base consists of experienced, highly educated seniors who are ready to find their life partners. While eHarmony caters to all age groups, it excels in providing a vast user range for seniors. The site's matching algorithm is renowned for its accuracy and ensures compatibility between users. However, the registration process can be lengthy, requiring users to answer over 32 questions. This may be challenging for seniors who are less tech-savvy. Nevertheless, eHarmony's user-friendly platform, safety features, and abundance of free features make it an attractive choice for seniors looking for serious relationships.
OurTime.com
OurTime.com is a popular online dating site for seniors who want to establish email friendships, serious relationships, or find their life partners. With numerous advantages, OurTime allows senior members to connect with like-minded individuals who share their interests. The user base primarily consists of individuals over 50, and the site offers various features to help seniors find their perfect match. The registration process is simple and takes only three minutes, making it convenient for older users. Although some features are limited to paid members, free members can post up to 30 photos without undergoing a verification process. With an emphasis on creating a safe and user-friendly environment, OurTime stands out as a top choice among senior dating sites.
Pros and Cons of the Best Senior Dating Sites
Pros
No need to compete with younger individuals for a suitable match
User-friendly layout and design tailored for older users
Matching algorithms that connect users with similar backgrounds
Cons
Some difficulty in the registration process for certain individuals
Lack of proper verification processes on some free dating sites for seniors
Imbalance in male to female ratio on certain sites
Some sites may attract scammers, leading to a hookup-like experience
Methodology
The methodology we employed to review the best senior dating sites consisted of several key factors:
An overview of each site or app
Our experience with the registration process
How easy it was to find a match within the specified age bracket, using either the free or paid version
Our overall impression of a match based on the final outcome, whether it led to a casual date or a serious relationship
Conclusion on the Best Senior Dating Sites
Whether you're looking for casual relationships, friendship, or someone to love and cherish, the senior dating sites mentioned above will cater to your needs. These platforms provide a safe and effective way for seniors to find companionship and meaningful connections. Love knows no age limits, so don't hesitate to explore the world of online dating and enjoy the journey of finding love in your golden years.
FAQs
Are there any younger users on OurTime?

No, OurTime is specifically designed for individuals over 50.

How does OurTime work?

After completing the signup process, users can search for potential matches using filters based on various criteria on their profile account.