If you're looking for some unique and captivating television content, look no further than Korean dating reality shows. These shows have managed to captivate audiences in Korea and beyond, offering a glimpse into the country's dating culture. Whether you're single, in a relationship, or just curious, these 13 Korean dating reality shows are sure to pique your interest and leave you wanting more.
Heart Signal: A Journey of Love and Mystery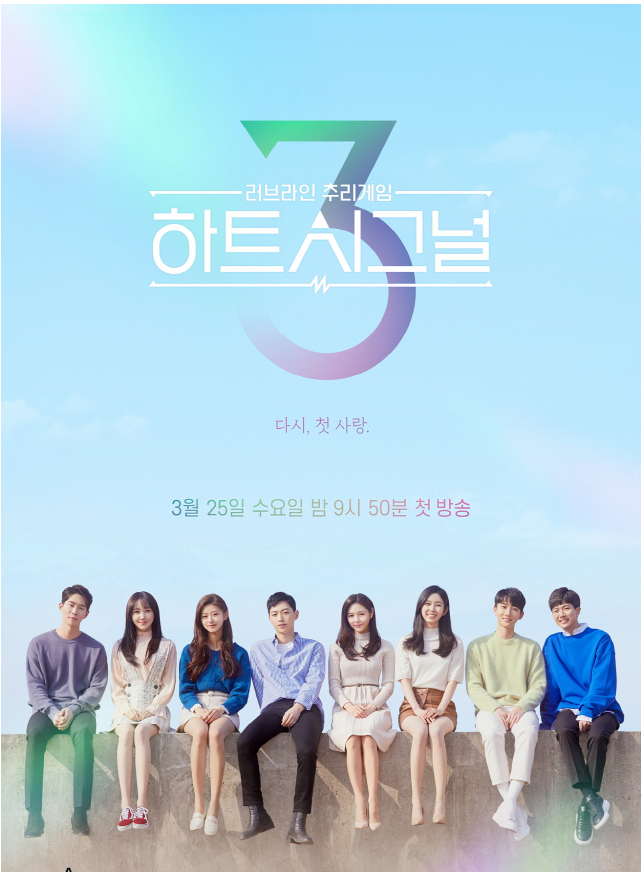 Image credit: Channel A
One of the most popular Korean dating reality shows, Heart Signal takes eight diverse participants on a month-long adventure of love, friendship, and self-discovery. With professions ranging from lawyers to chefs, these individuals have a chance to connect on a deep level. However, they must navigate their feelings without expressing their interest directly. Instead, they send anonymous messages to the person they're interested in. As they embark on dates and form connections, a panel of celebrities and experts speculates on potential "love lines." Heart Signal has aired three seasons, each providing a unique and intriguing glimpse into the complexities of modern dating.
Watch the teaser of Heart Signal 2 here.
Transit Love: A Second Chance at Romance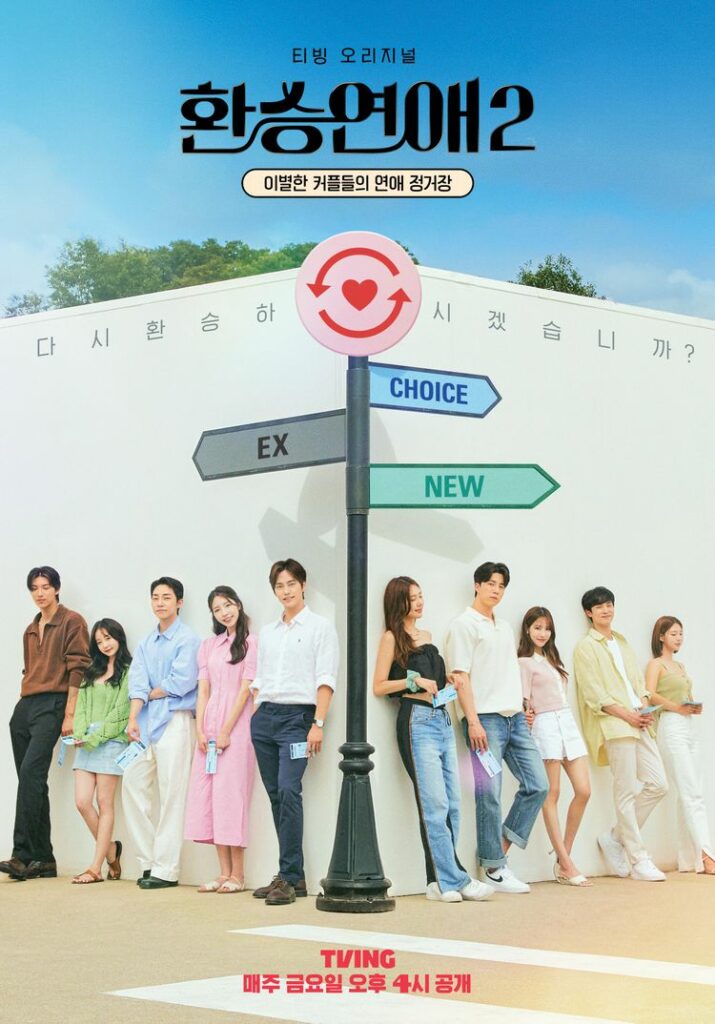 Image credit: TVING
Transit Love follows the emotional journeys of four couples as they reunite and explore the possibility of love once again. Some hope to reignite the flame with their exes, while others are ready to open their hearts to new connections. What sets this show apart is the authenticity it aims to capture – the participants are unaware of when they're being filmed, allowing their genuine emotions to shine through. The intense casting process, which took almost five months, ensured a compelling mix of individuals with captivating stories.
Catch the teaser of Transit Love here.
Love Catcher: Romance vs. Money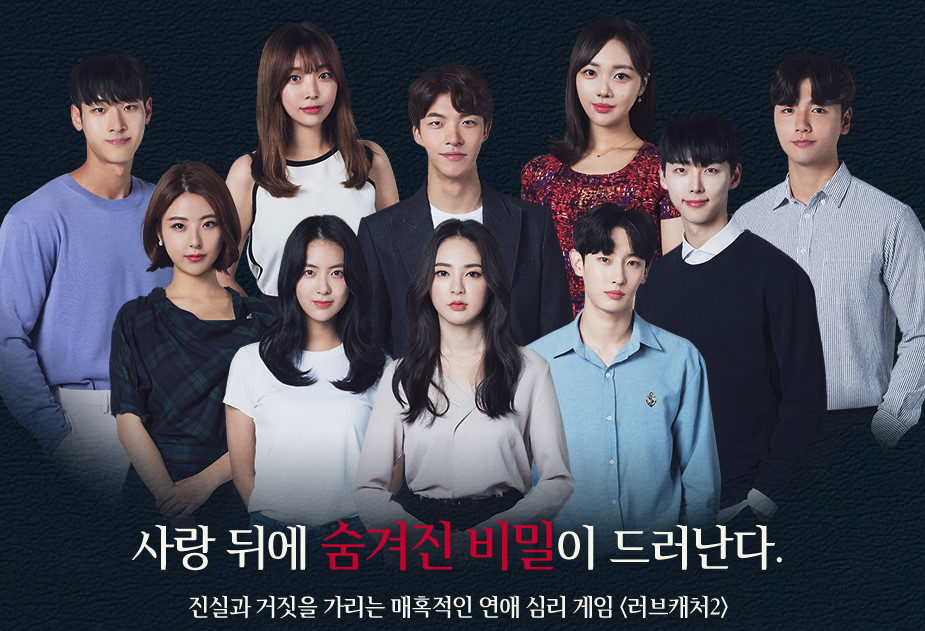 Image credit: Mnet
Love Catcher delves into the complexities of love and money by pitting ten participants against each other. Divided into two groups – "love catchers" and "money catchers" – they vie for a cash prize of KRW50,000,000 (~USD44,730). Love catchers enter the show seeking genuine connections, while money catchers strategically aim to win the prize. Participants live together, forming bonds and navigating romantic possibilities while adhering to strict rules. Love Catcher challenges the contestants to discern each other's intentions, leading to unexpected twists and turns.
Check out the teaser of Love Catcher here.
Single's Inferno: Love and Survival

Image credit: @netflixkr
In Single's Inferno, survival becomes intertwined with the search for love. Set on an island, six men and six women must overcome challenges to find their perfect match. The couples must partner up to escape Hell Island and advance to Heaven Island, where they can enjoy luxury. Those left behind endure substandard accommodation, increasing the stakes for finding a partner. This show combines the intensity of love and survival, creating a thrilling journey that tests participants both emotionally and physically.
Don't miss the teaser of Single's Inferno here.
Somebody: Dancing into Romance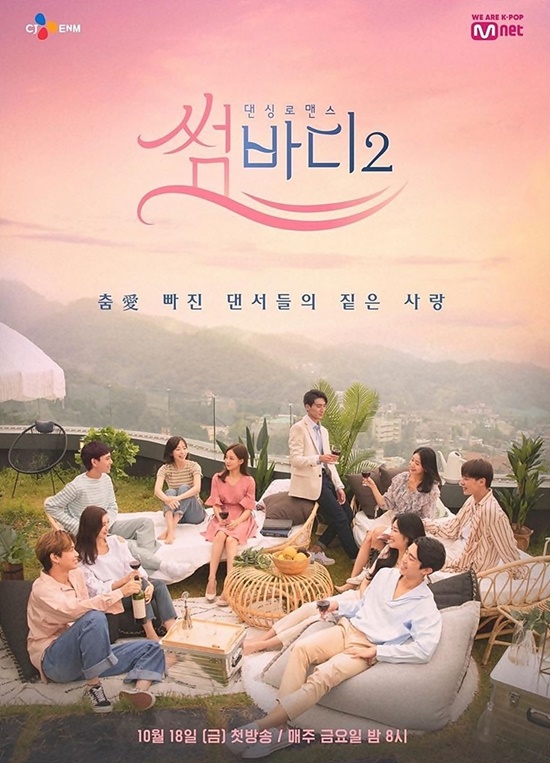 Image credit: Mnet
Imagine a dating show where everyone is a dancer. Somebody brings together ten professional dancers specializing in various genres, including Korean traditional dance, hip-hop, and ballet. Each dancer delivers a captivating individual performance, and those interested in a particular dancer choose a song for them to dance to. Participants even collaborate on dance music videos, showcasing their chemistry and skills. Somebody strives not only to find love but also to highlight the passion and dedication these dancers have for both their craft and building romantic relationships.
Watch the teaser of Somebody 2 here.
Divorced Singles: A Chance at Love Again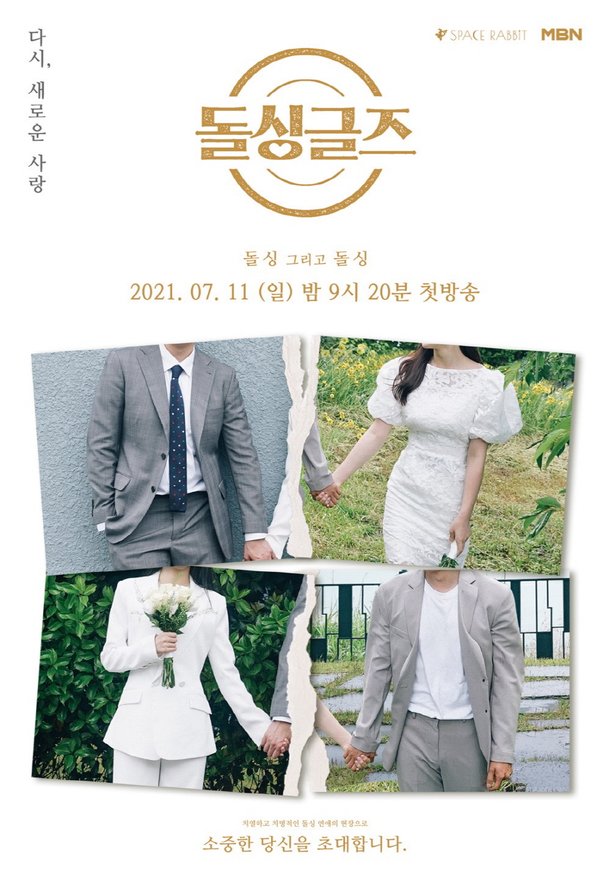 Image credit: MBN
Divorced Singles brings together four divorced men and four divorced women seeking a fresh start in love. This unconventional dating show goes beyond finding potential life partners. Matched couples cohabit for a week, navigating new connections while keeping their age, background, occupation, and reasons for divorce a secret. As participants get to know each other without preconceived notions, they explore the complexities of relationships and the possibility of finding love again.
Catch the teaser of Divorced Singles 2 here.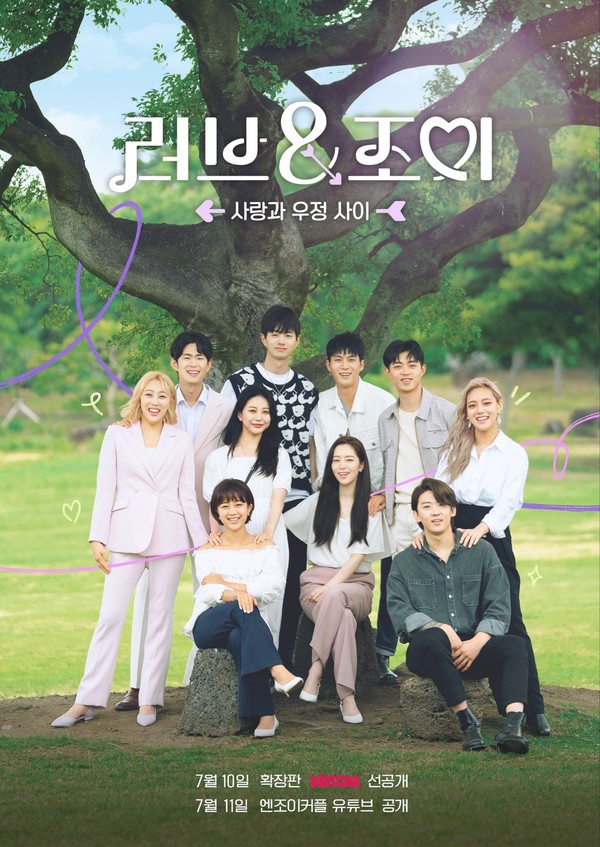 Image credit: WATCHA
Love & Joy features four male and four female participants from different walks of life, all at a crossroads between friendship and love. The show strives to answer the age-old question: "Can a friendship between a man and a woman be purely platonic?" Co-organized with the popular YouTube channel Enjoy Couple, hosted by Son-Min-soo and Lim Lala, Love & Joy explores the complexities of human relationships. These YouTube stars act as mentors, offering advice and guidance as participants navigate the blurred lines between friendship and romance.
Check out the teaser of Love & Joy here.
Change Days: Testing the Waters of Love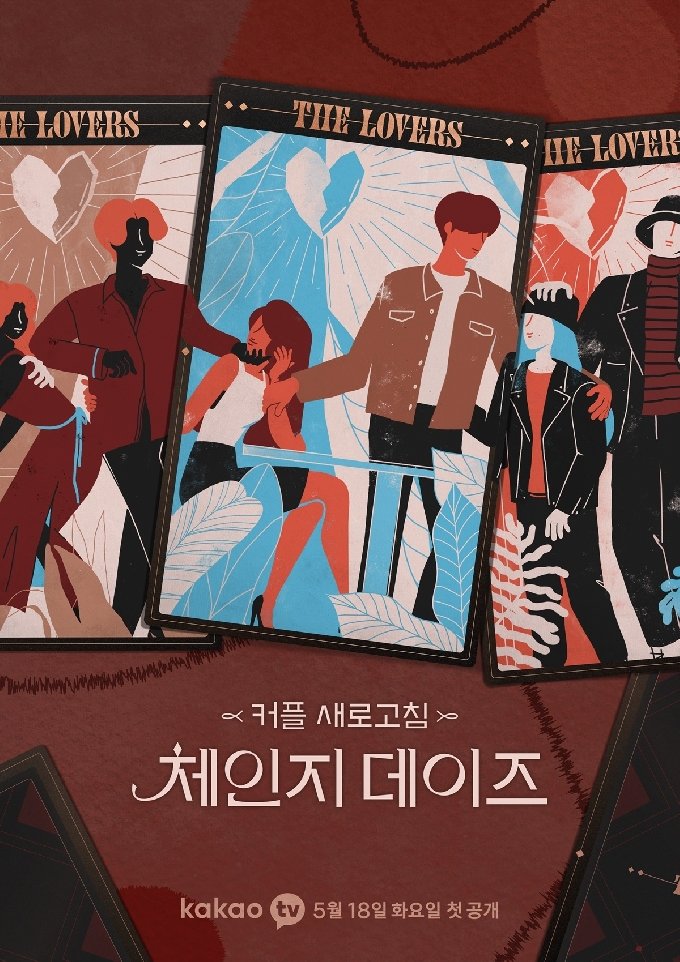 Image credit: kakaoTV
Change Days focuses on three couples on the brink of breaking up. This show offers a unique opportunity for the six participants to reassess their relationships and explore new connections. Besides discussing their relationship troubles and concerns, each person is paired with someone who is not their current partner. Through this experience, they gain new perspectives and make the critical decision of either working on their current relationship or starting anew with a different partner. Change Days presents an emotionally charged exploration of love and personal growth.
Watch the teaser of Change Days 2 here.
First Love, Again: A Journey of Rediscovery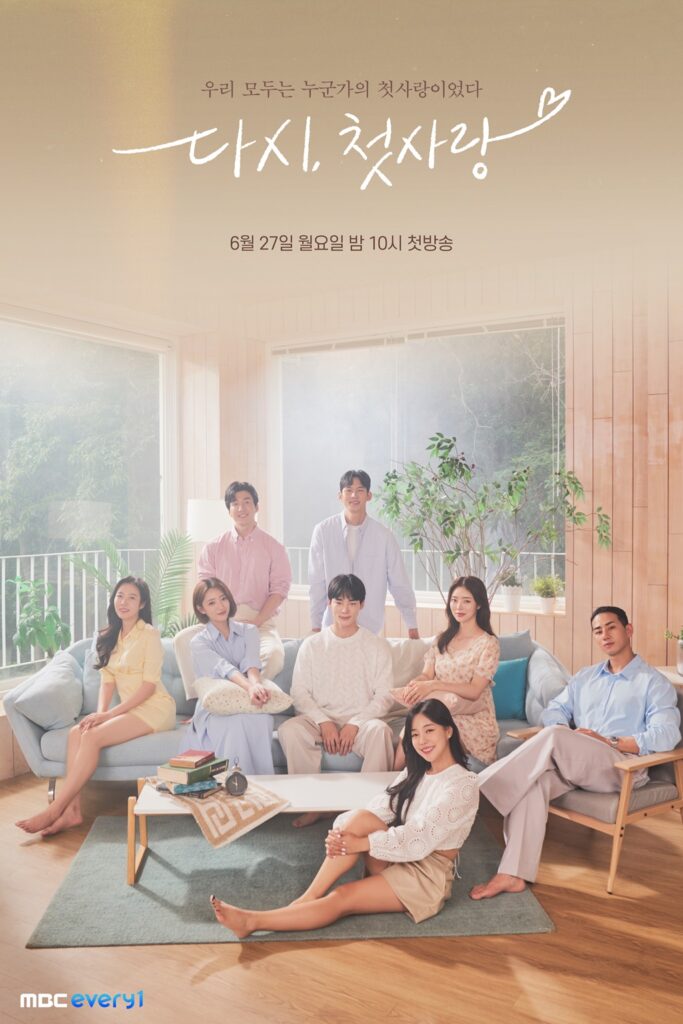 Image credit: MBC
First Love, Again is a heartwarming show that reunites four pairs of former lovers. These couples, who were once each other's first love, come together to decide if they should revive their bygone relationship or explore new connections. The show captures the nostalgia and excitement of first love while navigating the complexities of revisiting the past. With moments that will make your heart flutter and reminiscences of past heartbreaks, First Love, Again is a captivating journey of love and rediscovery.
Catch the teaser of First Love, Again here.
I'm SOLO: A Quest for the Perfect Match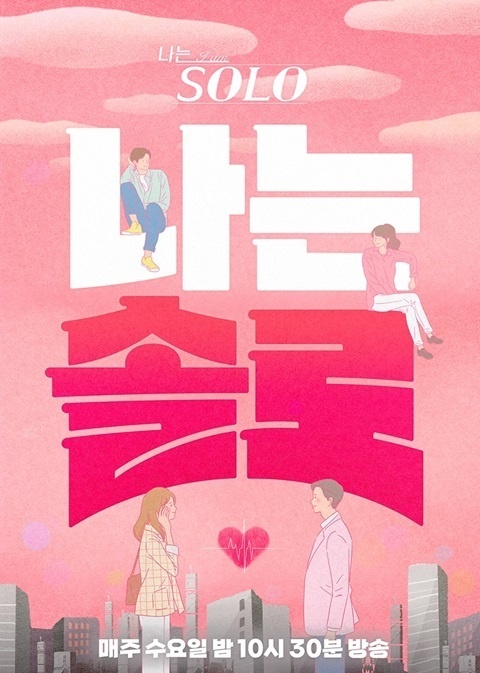 Image credit: ENA
In I'm SOLO, seven men and seven women from diverse backgrounds come together with one common goal – to find The One. Through a series of missions and interactions, the 14 contestants embark on a thrilling journey of emotional highs and lows. As they go on dates and get to know one another, they must navigate the unpredictable nature of romance. I'm SOLO showcases the beauty and challenges of finding love in a world where feelings are not always reciprocated.
Check out the teaser of I'm SOLO here.
Love Mafia: Unraveling Secrets and Romance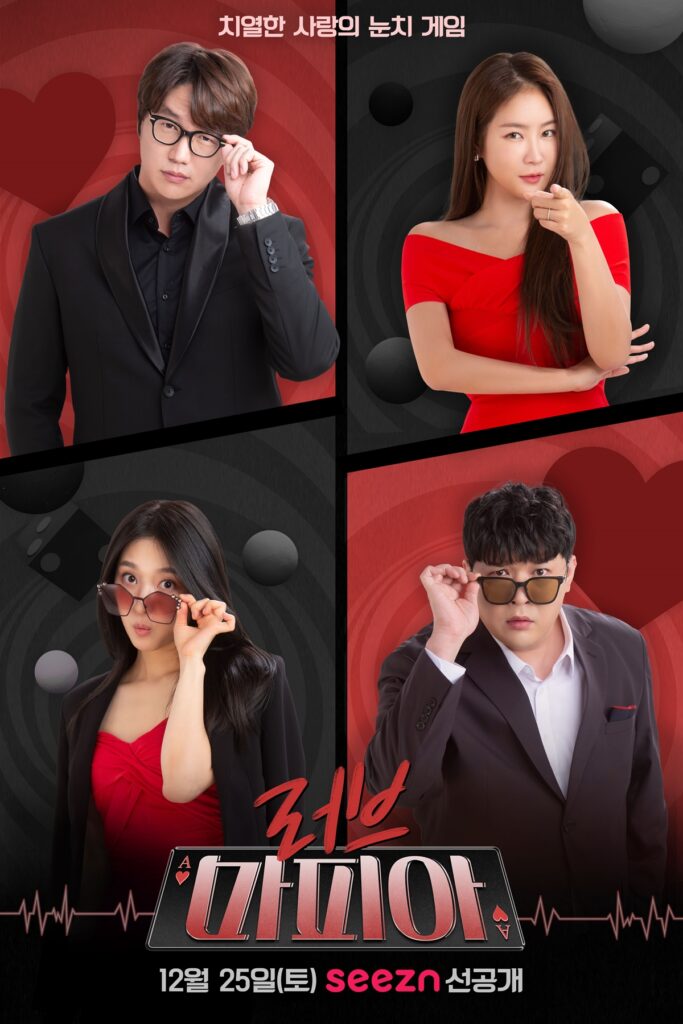 Image credit: seezn
Inspired by the Mafia game, Love Mafia brings together 12 participants – six women and six men – in a quest for love and a cash prize. However, a twist sets this show apart from typical dating shows. Two real-life couples hide among the participants, adding an element of mystery. If a single contestant finds love, they walk away with a prize. But if an attached person forms a connection with a single contestant, the prize money goes to the "mafia" – the real-life couple. Love Mafia is a thrilling and suspenseful exploration of romance and deception.
Don't miss the teaser of Love Mafia here.
Pink Lie: Love, Deception, and Authenticity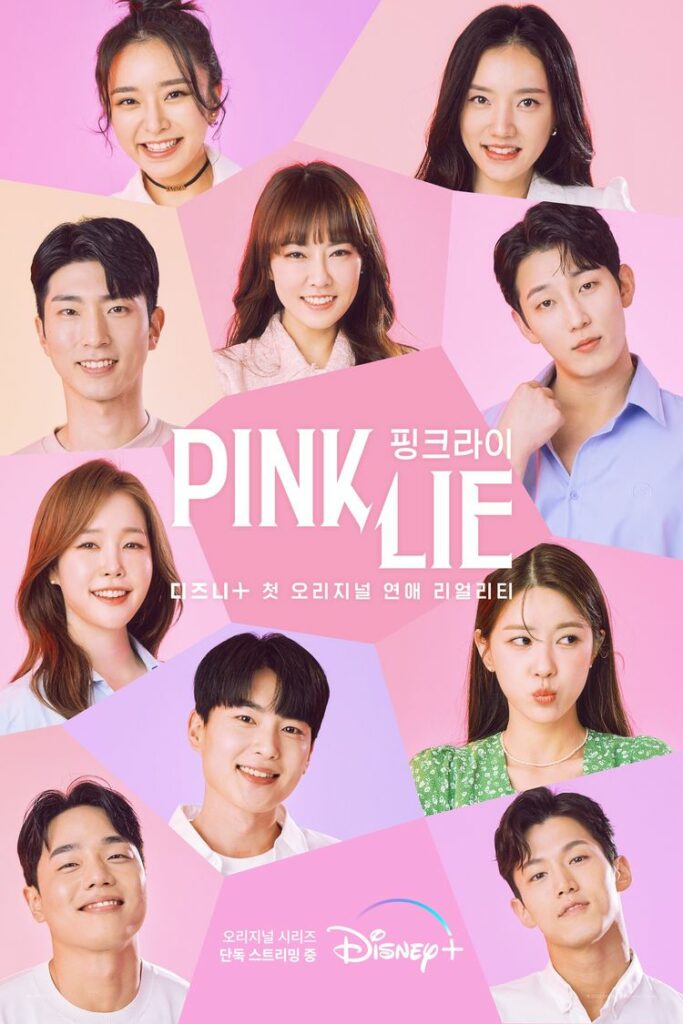 Image credit: Disney+
Pink Lie poses an intriguing question: Can love thrive despite lies and deception? This show unites ten participants in a shared space known as the Pink House. However, here's the twist – each participant carries a lie about themselves, ranging from age to social status. As they navigate the dating world, these lies challenge the authenticity and foundation of their connections. Pink Lie delves into the complexities of trust, honesty, and genuine love.
Watch the teaser of Pink Lie here.
Hole in Love: Where Golf Meets Romance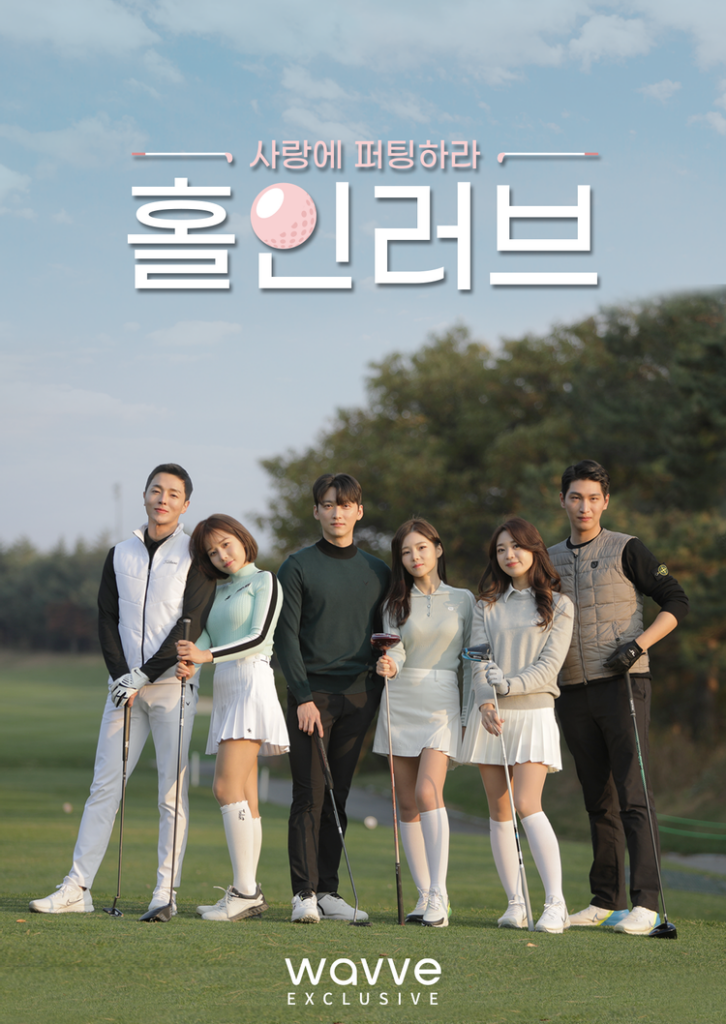 Image credit: wavve
Intertwining the worlds of golf and romance, Hole in Love unites three men and three women who share a deep passion for both golf and finding love. Over the span of five days, participants embark on dates and engage in golf rounds, creating unique opportunities for connection. Time becomes a crucial factor, pushing them to discover if golf can bring them closer and ignite romantic sparks. Hole in Love is an exciting blend of sport and romance, exploring the power of shared interests.
Catch the teaser of Hole in Love here.
Korean Dating Shows that Will Give You Butterflies
These 13 Korean dating reality shows offer an exhilarating look into the world of relationships in Korea. Whether you're a fan of romance, suspense, or personal growth, these shows have something for everyone. Prepare to be entertained, captivated, and perhaps even inspired as you delve into the intricacies of love and connection.
Also, check out:
11 romantic Korean movies
27 romantic Korean dramas
9 facts about 20th Century Girl
6 romantic holidays celebrated in Korea
Cover image adapted from: Netflix, TVING, MBC