Dating apps have taken the world by storm, and Korea is no exception. With an industry valued at a staggering $75 million, dating apps in Korea are becoming the go-to method for finding love. In fact, experts reveal that only a third of Korean men aged 21 to 39 don't use dating apps. So, what are the best dating apps in Korea? Read on to discover how these apps are revolutionizing the dating scene and helping people find their significant others.
Tinder: More Than Just a Dating App
Tinder, the world's most renowned dating app, made its debut in Korea back in 2015. However, it initially faced resistance from the Korean market. To overcome this, Tinder transformed itself into a social discovery app, focusing on matching people based on shared interests and habits. One of the strategies they used to gain popularity was the "Find Friends through Tinder" campaign, which proved to be a game-changer. Today, Tinder is not only considered one of the best dating apps in Korea, but also a preferred platform for making new friends.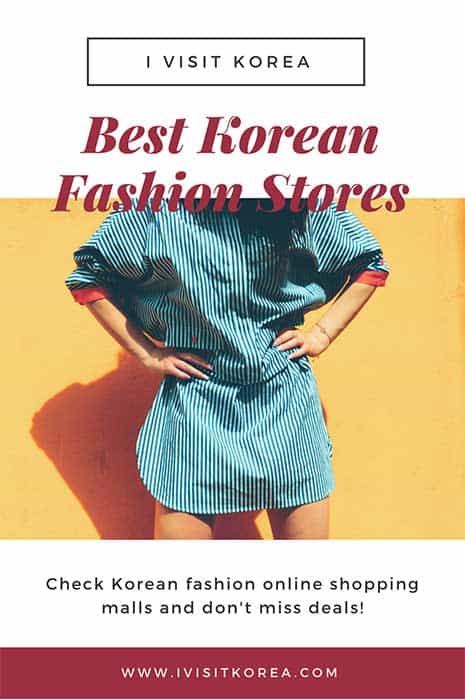 Amanda: The Power of Screening
With over 5 million users, Amanda is hailed as one of the most popular dating apps in Korea. Operated by the tech startup "NextMatch," Amanda earned its reputation by implementing thorough screening tests to prevent fraudulent activities. Prospective users must be approved by 20 random existing members, who rate them based on a variety of criteria. While this approach may seem harsh, its aim is to ensure a great and trustworthy experience for users. It's worth noting that Amanda is exclusively for Korean natives, as the app is entirely in Korean.
Noondate: A Different Approach to Matching
Noondate stands out among other dating apps in Korea for its unique concept. Not only does it have a mobile app, but it also offers a web version. Users are presented with two cards every noon, each displaying a picture and a brief summary of the person's personality and interests. If you like someone and they like you back, it's a match! Noondate's algorithm is dedicated to finding the best possible match, and users have reported positive results. With over 5 million users and growing, Noondate is definitely making its mark in the Korean dating app scene.
GLAM: Unleashing Your True Self
GLAM, created by Cupist Inc., secured the title of Best Social App in Korea at the 2017 Google Play Awards. This app provides a matching service based on user profiles, with a focus on improving their appeal. Additionally, GLAM connects individuals with similar tastes and encourages them to share their life events and routines. A standout feature of GLAM is its "Block People You Know" functionality, which allows users to avoid being matched with contacts or Facebook friends they already know.
HelloTalk: Love in Language Exchange
HelloTalk, one of the world's largest language exchange apps, has become an unexpected platform for finding love. With thousands of users, HelloTalk brings together individuals with a common interest in learning new languages. Though not everyone on the app is looking for love, it's a great way to connect with people who share your language-learning goals.
DangYeonSi: Unique Dating with a Twist
DangYeonSi boasts over 1.6 million users and presents a distinctive dating experience. Developed by BNK Lab, this Korean-only app promotes exclusivity within the Korean community. To get started, users must provide basic information such as name, age, location, and occupation. Interestingly, users are also required to disclose their blood type. DangYeonSi's tournament-style matching function allows users to choose their potential match out of sixteen profiles. Once you've found someone you're interested in, you can send them a message with the help of an in-app ticket.
OkCupid: Tradition Meets Modernity
OkCupid, a popular app among Koreans, follows a more traditional approach to dating. Users are required to answer a series of questions during the sign-up process, allowing the app to find the best possible match based on more than just physical appearance. OkCupid aims to highlight users' unique qualities and showcase that they are much more than just an attractive photo.
KoreanCupid: Connecting Koreans Worldwide
As the name suggests, KoreanCupid aims to connect Korean singles with potential partners from around the world. Registration is simple, and users can find their soulmates by utilizing the app's advanced messaging features. With instant notifications, users never have to worry about missing out on potential matches. KoreanCupid provides exceptional value, which is why it stands out as one of the best dating apps in Korea.
Azar: Breaking Down Language Barriers
Azar allows users to connect with people from all corners of the globe. Initially designed as a language learning app, Azar quickly transitioned into a dating app. Its language translation feature enables seamless communication without any language barriers. The app also allows users to set their preferences and desired regions, making it a versatile and global dating platform.
1km: Connecting People in Close Proximity
1km, as the name suggests, connects users who are within a 1km radius of each other based on location settings. This app is perfect for those interested in joining cultural clubs such as biking, movies, studying, or climbing. Additionally, users can create their own clubs based on common interests, fostering a sense of community.
Sky People: Exclusivity Meets Love
Ranked #1 in dating on Google Play Apps, Sky People is a top revenue-generating app in Korea. However, it is exclusively available to men who have attended prestigious universities like Seoul National University, Korea University, Yonsei University, and similar institutions. Additionally, the app welcomes men from elite professions such as doctors, lawyers, and major conglomerates. Women of any background between the ages of 20 and 39 can join the app. Male users must submit their documents for approval, ensuring a high level of exclusivity.
Safety First: Tips for Using Dating Apps
While dating apps offer exciting opportunities to meet new people, it's crucial to prioritize safety. Despite thorough screenings, there's still a chance of encountering catfish or scams. Therefore, it's essential not to share personal information or images with someone until you've met them in person and established trust.
Don't be disheartened if you don't find success on these dating apps right away. Take your time, enjoy the process, and stay safe as you navigate the world of online dating. Remember, the perfect match may be just a swipe away!
---