Are you tired of giving the same old gifts to your basketball-obsessed loved ones? Whether it's your child, coach, or significant other, finding the perfect gift can be challenging. Don't worry, we've got you covered!
In this article, we've curated a list of unique gifts for basketball players that are sure to impress. From basketball gear and apparel to training aids and accessories, we have something to suit every budget and level of enthusiasm. So, let's dive into the world of basketball gifts!
The Top 18 List:
1. The SKLZ Pro Mini Basketball Hoop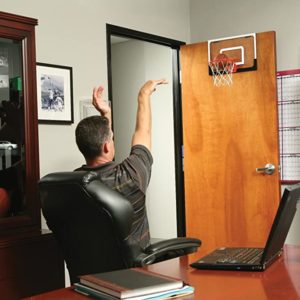 Turn any room into a basketball court with this mini basketball hoop. Whether they want to go hard at home, dominate the dorm room, or own the office, this gift is perfect for any basketball player. Just hook it to any door, and it's game on!
2. Performance Basketball Socks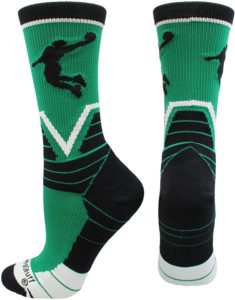 Give the gift of pro-level comfort and style with high-performance basketball socks. Available in a wide range of colors and styles, these socks enhance traction, provide extra arch support, and protect feet from calluses. They're not just socks; they're a statement!
3. Professional Coaching Clipboard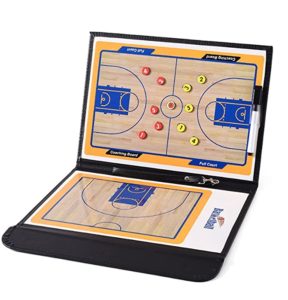 For basketball coaches, a professional coaching clipboard is a fantastic gift idea. With magnetic tiles for easy display of plays, this clipboard is a game-changer. It also allows for recording fouls and timeouts, making it indispensable during those crucial last minutes of a close game.
4. Agility Ladder for Better Foot Speed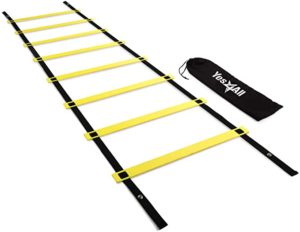 Improve footwork and coordination with an agility ladder. Used by basketball players to enhance their agility, this training tool is perfect for impressing coaches during the pre-season. Help your favorite player stand out on the court with this thoughtful gift.
5. Spalding Back Atcha Ball Return Training Aid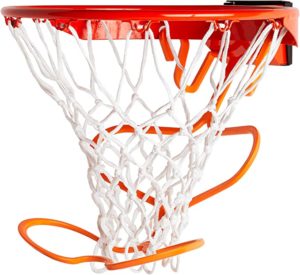 Perfect your shooting skills with the Spalding Back Atcha Ball Return Training Aid. This handy device returns your made shots, allowing for continuous practice without the hassle of retrieving the ball. Spend more time shooting and less time chasing after missed shots!
6. NBA League Pass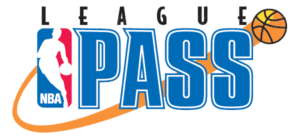 Give the gift of every game in the season with the NBA League Pass. Watch games on demand, without interruptions or timeouts. Perfect for basketball fanatics who can't get enough of the action on the court!
7. Tickets to a Game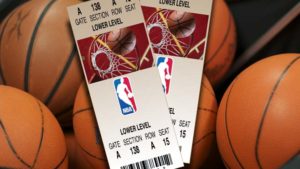 Treat your favorite basketball fan to an unforgettable experience by giving them tickets to a game. Whether it's a date night or a family event, attending a live game is a guaranteed thrill. Just make sure to purchase tickets from a verified source to avoid scams.
8. Basketball Shoes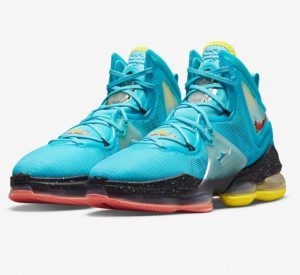 Help your basketball player put their best foot forward with a pair of quality basketball shoes. Designed to withstand the cuts, sprints, and jump shots of the game, these shoes are essential for every player. Find out their size and let them choose their preferred style for maximum impact.
9. A Good Basketball
Every basketball player needs a reliable basketball. Give them the gift of a high-quality ball that will accompany them on their journey to greatness. The Wilson Evolution is a popular choice among high school and college players, while the official Wilson leather NBA ball offers a unique touch.
10. SIQ Basketball Smart Basketballs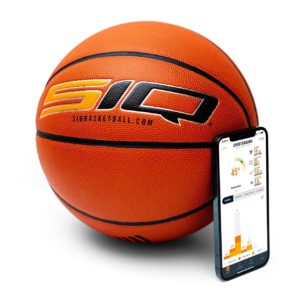 Take dribbling skills to the next level with the SIQ Smart Basketball. This innovative basketball provides real-time coaching and assesses dribble speed, making it the perfect training tool for those serious about improving their skills. Embrace the latest technology and watch their game improve!
11. A Basketball Backpack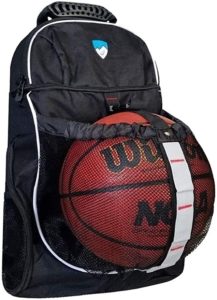 Keep your player organized with a basketball backpack. Designed specifically for basketball enthusiasts, these backpacks have compartments for everything, including a ball net. Popular brands like Nike and Under Armour offer stylish and functional options that any high school student would love.
12. AllNet Shooter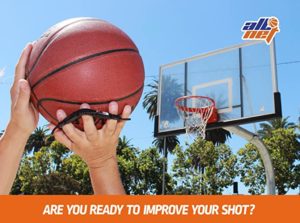 Perfect your shooting technique with the AllNet Shooter. This innovative device attaches to your fingers, improving your grip and control over the ball. It's a game-changer for players looking to become deadly three-point shooters. Take their shooting skills to new heights with this unique gift.
13. Compression Gear
Help your player recover faster with compression gear. Compression leggings, shorts, and elbow sleeves are all the rage among athletes, providing warmth, improved blood circulation, and reduced injury risk. Give the gift of enhanced performance and style with compression clothing.
14. Reversible Basketball Jerseys
You can never have too many basketball jerseys. Reversible jerseys are a hit among basketball players, allowing them to switch teams in seconds. Spoil your loved one with a fresh look on the court with a stylish and practical reversible basketball jersey.
15. Large Water Bottle
Stay hydrated on and off the court with a large water bottle. Make sure your player is ready for the game with a 32oz+ size bottle by their side. Sometimes the simplest gifts make the biggest impact!
16. Dribble Stick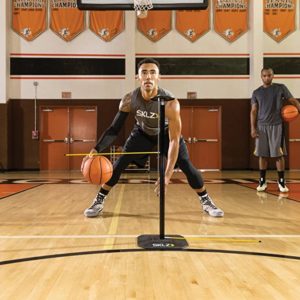 Improve ball-handling skills with the Dribble Stick by SKLZ. This versatile training tool allows players to set up anywhere with a flat, hard surface. Develop a tight and rapid handle, practice control, and take your dribbling to the next level with this must-have gift.
17. Speed Rope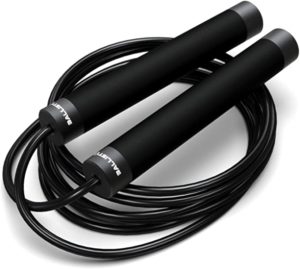 Boost quickness, footwork, and agility with a speed rope. This simple yet effective tool is used by professional basketball players to enhance their performance. Choose a high-quality speed rope that will withstand intense workouts and provide years of improvement.
18. Basketball Shooting Machine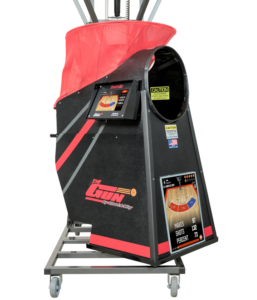 For those serious about the game, a basketball shooting machine is the ultimate gift. These high-tech machines collect shots and return them to players, creating muscle memory through repetition. If you want to take your shooting abilities to pro status and beyond, this is the gift for you.
No matter which gift you choose from this list, you're sure to impress any basketball enthusiast. Remember, the best gifts come from the heart, so consider their interests and passions when making your choice. Happy shopping!
For more information on unique basketball gifts and ideas, visit Six Minute Dates.