Are you tired of the same old chino pants that remind you of private school uniforms or outdated khakis? Well, let me introduce you to the Gap Girlfriend Chinos, a fresh take on this classic style. These chinos are anything but boring, and I'm here to show you just how versatile they can be.
A Relaxed Fit for Any Occasion
The Gap Girlfriend Chinos come in a range of vibrant colors that are far from the traditional khaki. From the moment I laid eyes on them, I felt drawn to their worn, washed look and their relaxed "girlfriend" fit. They are not as baggy as boyfriend jeans, making them perfect for running around with your little one or enjoying a casual outing at the park.
Dress Them Up or Down
One of the best things about these chinos is their ability to be dressed up or down. In last week's Capsule Wardrobe Post, I included them because I wear them so often. Now, I want to share a few other outfit ideas to help you make the most out of your capsule wardrobe.
Spring/Summer Vibes
For those warm days, pair the chinos with a sleeveless or short-sleeved top. Slip on your favorite Converse slip-ons, and you're ready to go. The relaxed fit of the pants perfectly complements this laid-back look.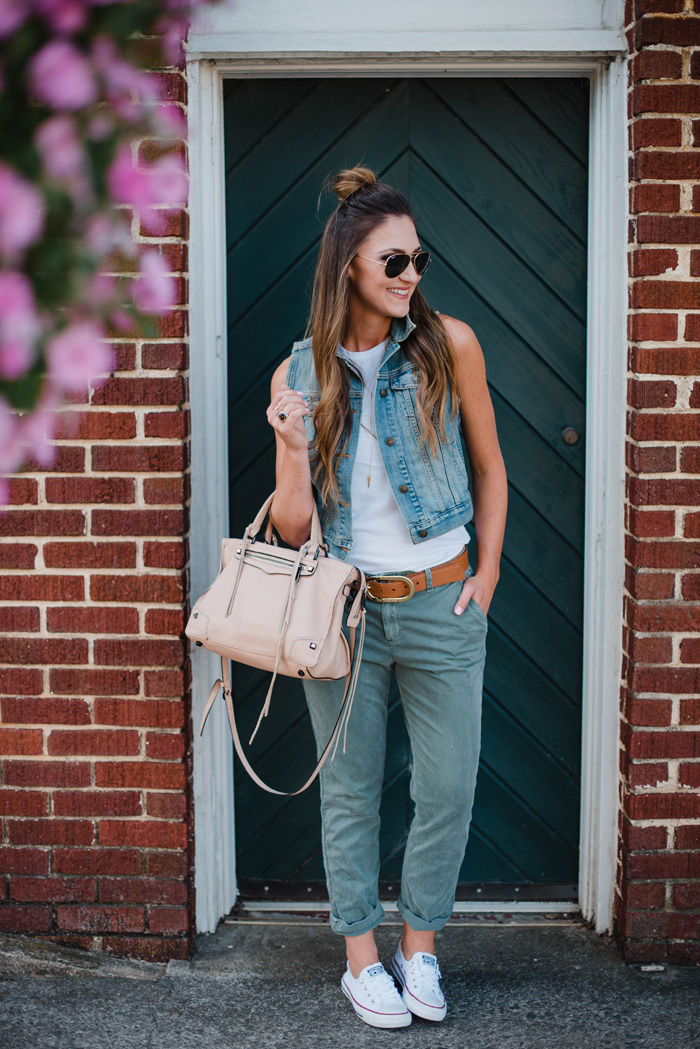 Cozy Fall Style
As the seasons change, swap out the denim jacket for a cozy cardigan and switch up your sneakers. This simple change transforms the chinos into a cozy fall ensemble that is both stylish and comfortable.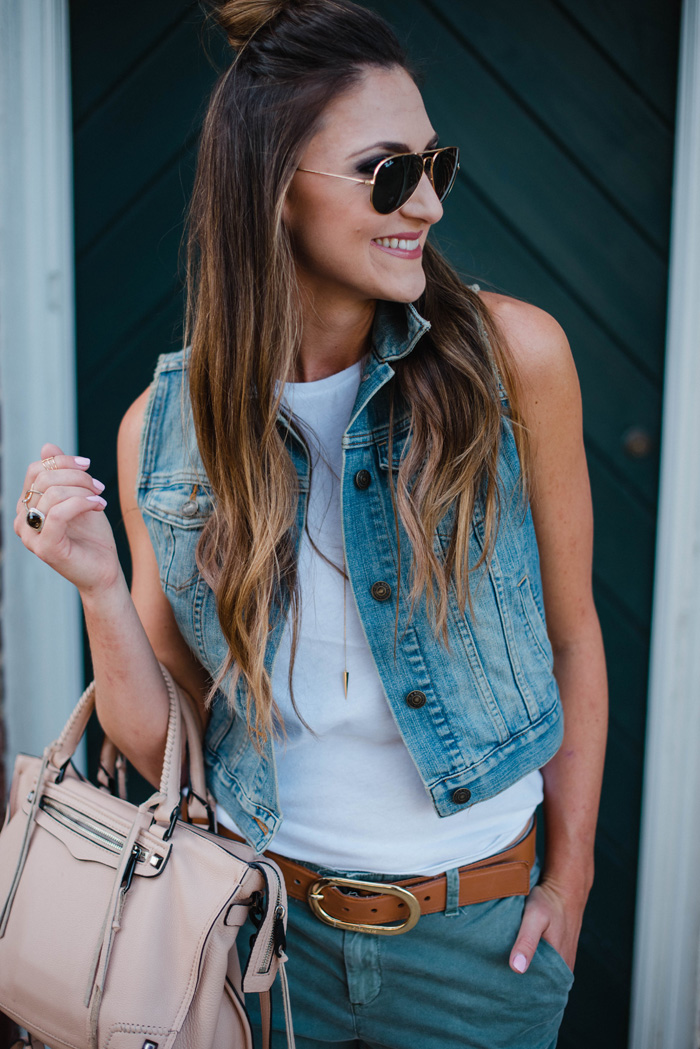 Unexpected Elegance
Sometimes, it's fun to mix things up and create unexpected combinations. Take the chinos out of their casual box and pair them with an off-the-shoulder top and heels. The worn and washed look of the chinos adds a cool, laid-back vibe to the outfit.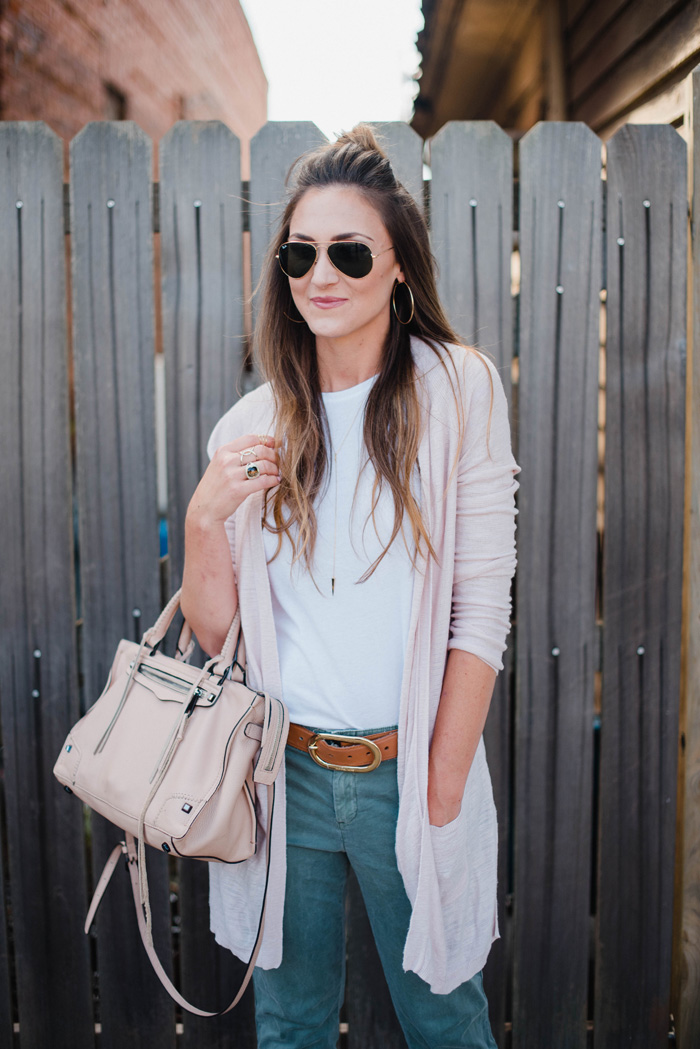 Find Your Perfect Fit
Wondering about the fit of these chinos? They run true to size with a slightly baggy yet slimming silhouette. They are a refreshing change from the typical boyfriend jeans, offering a more tailored and feminine look.
Colors to Suit Your Style
While my favorite color is the vibrant "Cucumber Peel" green, the Gap Girlfriend Chinos are available in other equally appealing shades, such as "Pacific Mist" and "Washed Black." Choose the color that resonates with your personal style and make these chinos a staple in your wardrobe.
Take Advantage of the Sale
Now is the perfect time to grab a pair of Gap Girlfriend Chinos for yourself and your family. Gap is currently having their Friends and Family Sale, offering a whopping 40% off the entire site. Don't miss out on this fantastic opportunity to stock up on versatile, stylish pieces for every member of your family.
Before you go, remember to check out my 20 Piece Capsule Wardrobe post for even more creative ways to wear these chinos. They truly are a versatile addition to any wardrobe.
So, why settle for ordinary when you can rock the Gap Girlfriend Chinos and stand out with your unique style?