Laughter has always been a powerful tool to help us escape from difficult situations. But let's not forget how often we laugh during moments of true celebration. When your boyfriend's birthday arrives, take the opportunity to share one of these hilarious birthday messages with him. Not only will it bring a smile to his face, but it will also show him just how much you care.
Funny Happy Birthday Wishes for your Boyfriend
Happy Birthday to my favorite boyfriend… Oops! I meant ONE AND ONLY boyfriend.
You're not just good looking like Channing Tatum, mysterious like Johnny Depp, and funny like Adam Sandler. You're everything I could ever ask for in a boyfriend. I love you and happy birthday!
Happy Birthday to my best friend, favorite pillow, and foot warmer.
Happy Birthday, Sexy! I feel so lucky to have a boyfriend who is almost as good looking as me.
You're my Jay Z, and I'm your Beyoncé. Together, we're unstoppable. Happy Birthday to my partner in crime.
My sweet boyfriend, you're going to need a lot of help blowing out your candles this year.
Congrats on becoming another year older but not wiser.
You should be smiling on your birthday, Honey! The more birthdays you have, the longer you'll live.
I can't find the cake underneath all these candles! Happy Birthday, old man.
Like a frog that turned into a prince, you hopped your way through my heart!
Congratulations on your 10,950th days alive. Happy 30th Birthday, Sweetie!
Sorry, babe, but I can't help you blow out your candles today – you've taken all my breath away.
Sweetie, you are too hot to handle. I hope you enjoy being tied up and locked up for your birthday because I am just not willing to share.
I am so glad to have a sweet boyfriend who is not concerned with material things. That's why I kept your birthday budget low.
Don't enjoy too much of your birthday cake. We all know that the older you get, the harder it is to lose those pounds.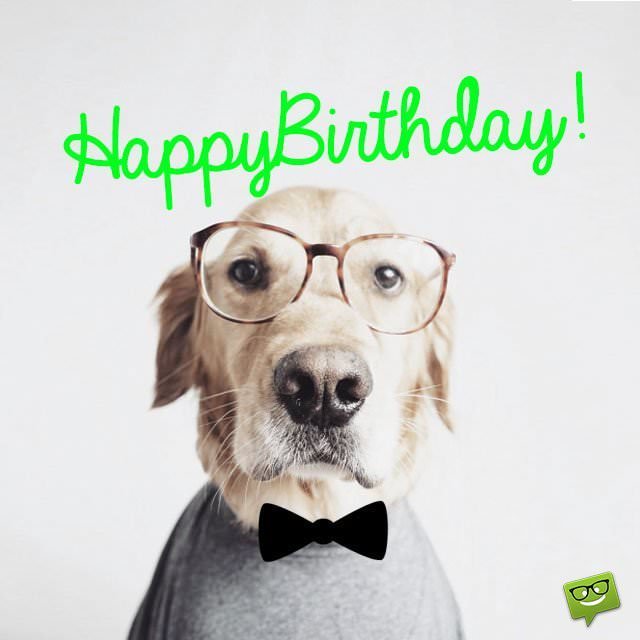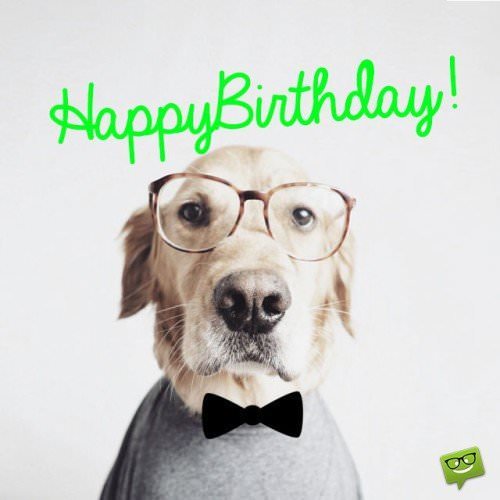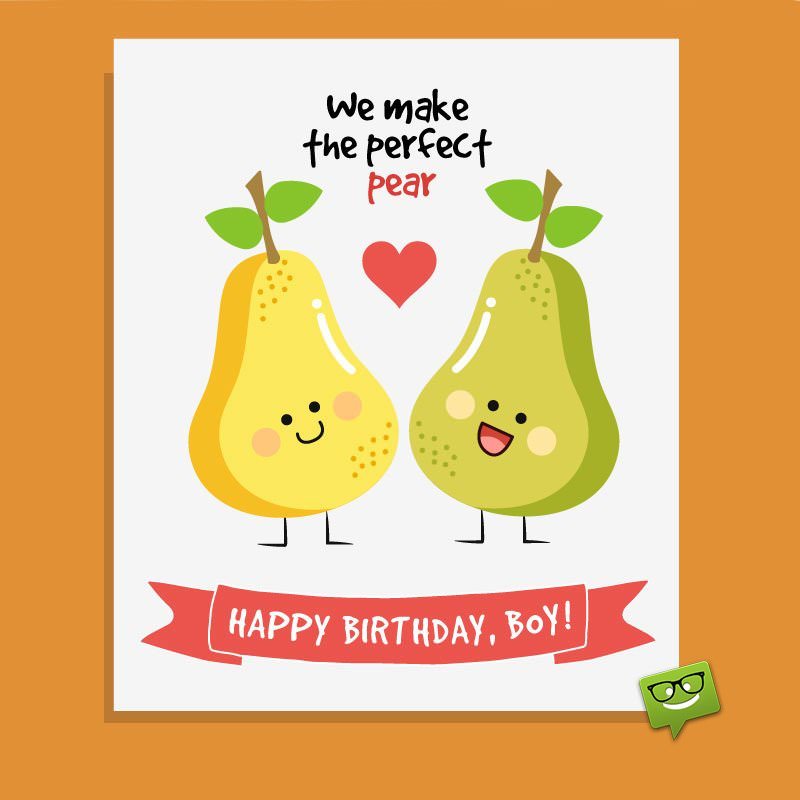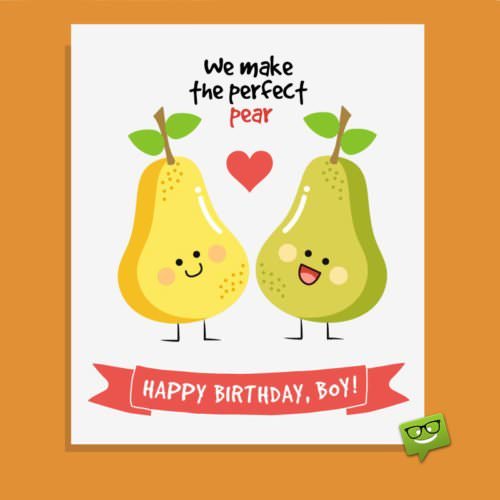 Dear Boyfriend, I wanted to get you something special for your birthday, but you already have the best gift ever… ME!
Here's to another year of loving you despite your smelly farts and your dry sense of humor. Have a fantastic birthday!
Happy birthday to the only one who gets my dry jokes.
Cheers to getting too old to have those long nights out on the town like we used to do. Your birthday will be just as special while celebrating from the couch.
I don't know who you are. I don't know what you want. If you are looking for ransom, I can tell you I don't have money. What I do have are a particular set of skills. Skills that make me a nightmare for people like you. Skills that I have acquired over many years of singing in the shower and my car. If you give up now, I will not pursue you. If not, I will find you and I will sing you Happy Birthday.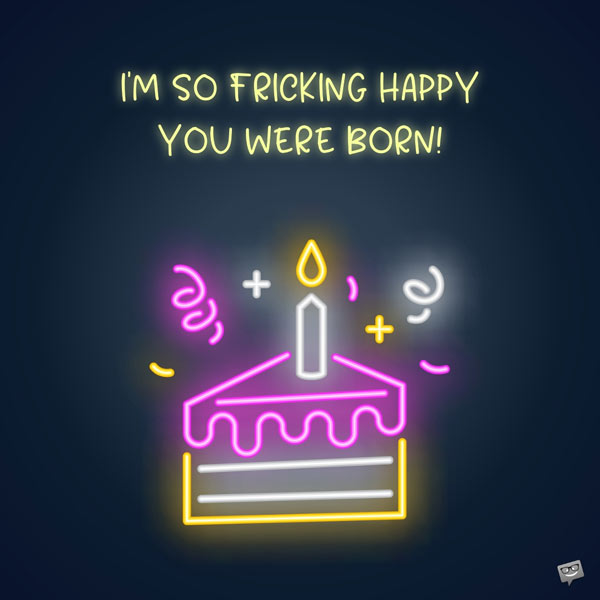 Happy Birthday to a guy whose apartment smells of rich mahogany and many leatherbound books… I love you!!
It's your day to make a wish! I don't know what you could possibly wish for as I'm already yours but… Love Yours Truly
Happy Birthday! I wish I could put the world in a box and hand it to you so that you know that's what you mean to me. I love you to the Milky Way, the moon, the stars, and back. Enjoy your special day, my one and only.
To the birthday boy, you're getting up there in age. Don't spend too much time counting your candles, or you'll get dizzy.
Congratulations for making it to another birthday!! Do ya feel lucky? Well do ya? Another year older, wiser, and… I take that last part back. Another year older!
What do you, cheese, wine, and Harrison Ford have in common? They all get tastier and more badass with age! Cheers to another year older! Happy Birthday, boyfriend!
No, you're not the world's hottest vampire Edward Cullen, but you still know how to get my blood pumping and heart skipping. Happy Birthday. 'All of my best nights have happened since I've met you!'
I felt like a sock that found its match the day that I met you! You are the stars in my universe and the sails on my boat. I love you & I hope your birthday is full of love and laughter.
To my one and only true love, Prince Charming, I would like to request your company, joining me in celebrating this momentous occasion. The anniversary of the day the world was blessed with your birth! Love, Your Princess
I love you more than I love Nutella… and that's a whole lot!!!!
Happy Birthday, my dear. Tonight, let's do a role reversal… I'll be the designated driver for once, and you can be the sloppy drunk.
Roses are red, violets are blue, whatever you wish that's what we'll do!
Who needs gifts when you have an amazing girlfriend like myself? All you'll ever need is found in me. Happy birthday!
If your heart was made of cheese, I would wish to be a mouse. Happy Birthday to the best boyfriend.
I wish it was your birthday every day – then I could undress you and see you in that smoking hot birthday suit 365 days a year. Happy birthday, you hotty.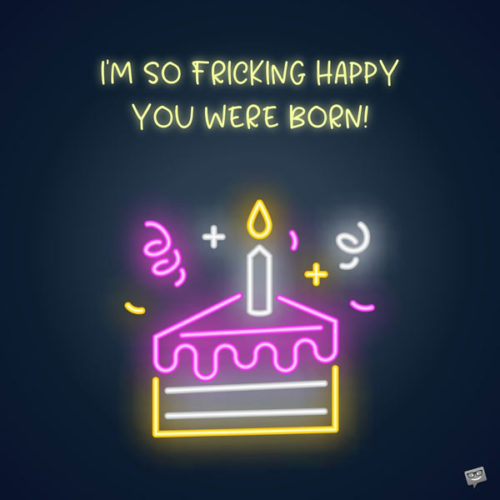 It's a good thing that you are strong enough to carry me because you give me weak knees. I think you might have to hold me for a while.
If love-making were a professional sport, I would want to be on your team.
Some people may call us crazy, but I'm okay with that because we are crazy good together. Happy birthday, babe.
Well, on your birthday I have good and bad news. The good news is that I will come to visit, but the bad news is that you might be arrested for stealing my heart.
"Knock Knock." "Who's there?" "Super hot." "Super hot who?" "Your super hot girlfriend wishing my super hot boyfriend a happy birthday today!"
You've been a very good boy this year. I've trained you well. So I figured I make your birthday a very special one. Happy Birthday!
You are too hot to handle, but that's why I love you. Happy birthday, honey.
Birthdays are so overrated. I just wanted an excuse for some birthday cake. But jokes aside, I love you, and that's worth celebrating. Happy birthday!
Happy Birthday, love! Don't let any celebration stop you from taking me on a romantic trip to Paris.
Cute Birthday Wishes for your Boyfriend
If my heart went skydiving, your love would be my parachute!
My dear boyfriend, no matter how old you get, you'll always be my Hercules. Have a great birthday, dear.
No matter how many years go by, you'll always be my number one guy! Love you and happy birthday.
Risks are worth taking when they are taken with you. Life's worth living when I'm living with you. Have a fantastic birthday, my fantastic boyfriend!
I'm in love with an amazing guy. You make life special. Happy Birthday, from your girlfriend.
No one makes me smile as easily and effortlessly as you do. Wishing you a wonderful birthday.
Who would have thought that I'd find a best friend in my boyfriend? Happy Birthday, dear!
Wishing you warm and fuzzy feelings on your birthday. Enjoy every moment.
I couldn't ask for a better boyfriend. You rock my world! Happy Birthday to you, honey!
I need your love like a fat kid needs cake. Happy Birthday.
After all these years of dating, you still make me blush like a little schoolgirl. Happy Birthday.
Hearts go out to you on your beautiful birthday. May it be filled with love and happiness.
Cheers to getting old but not looking your age! Happy Birthday, Honey.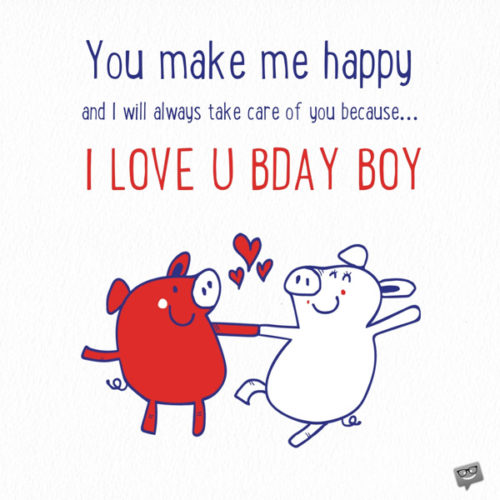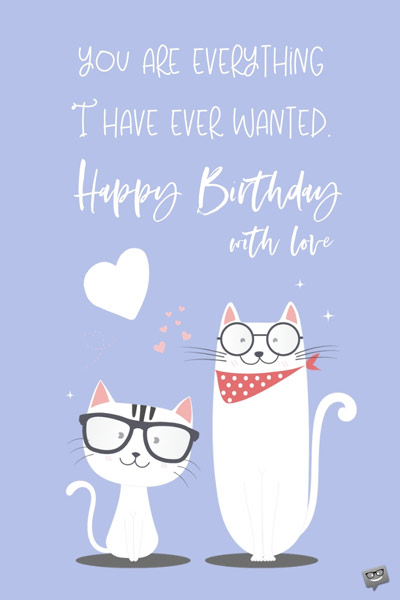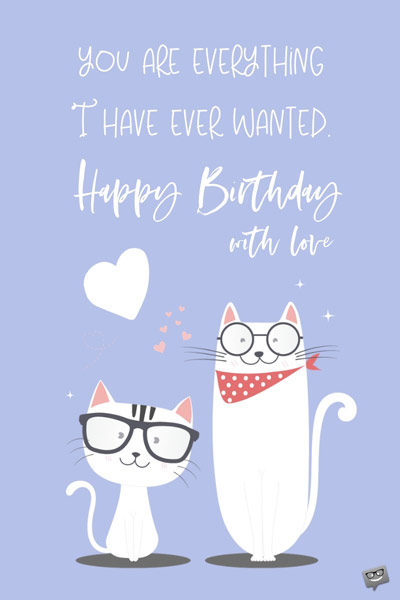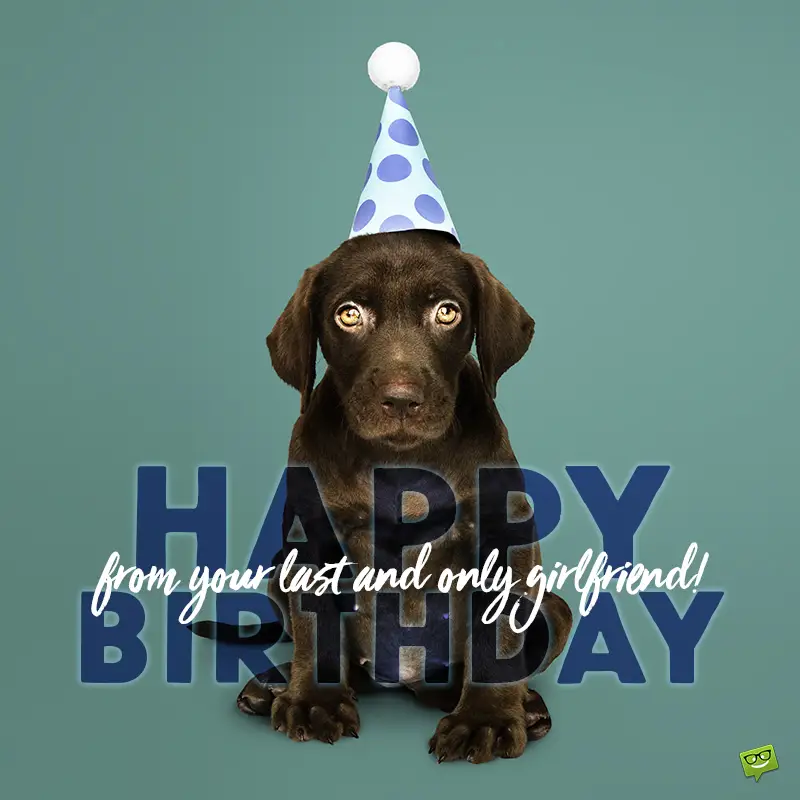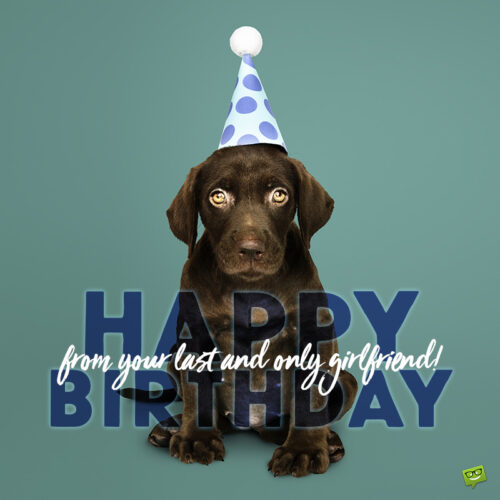 Happy Birthday Memes to Make Your Boyfriend Smile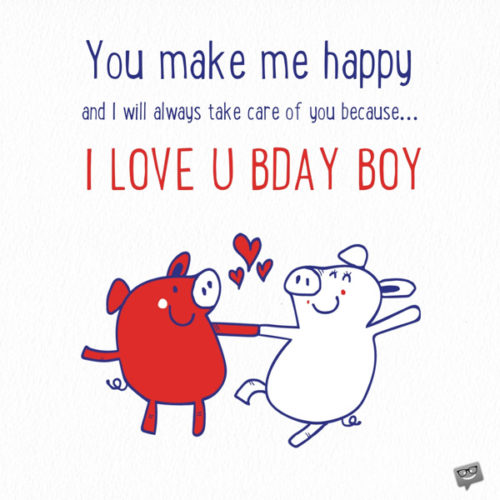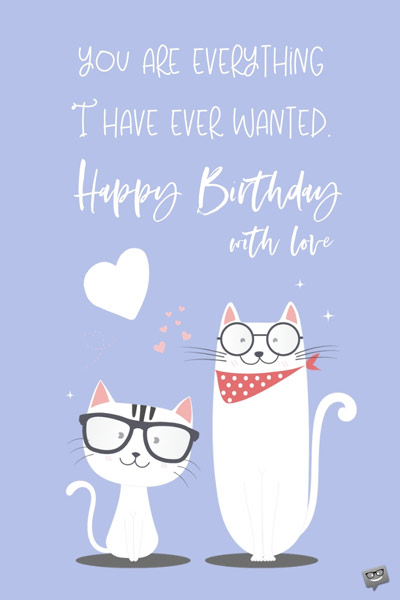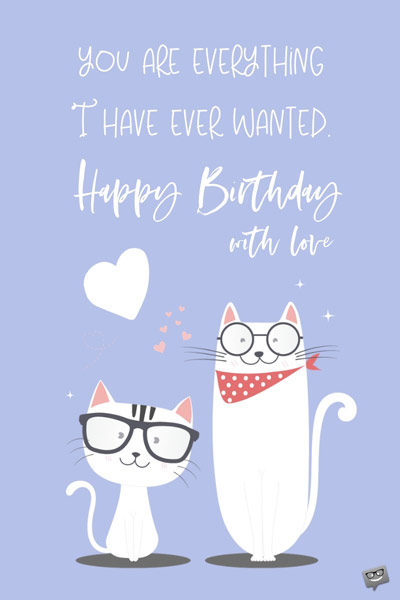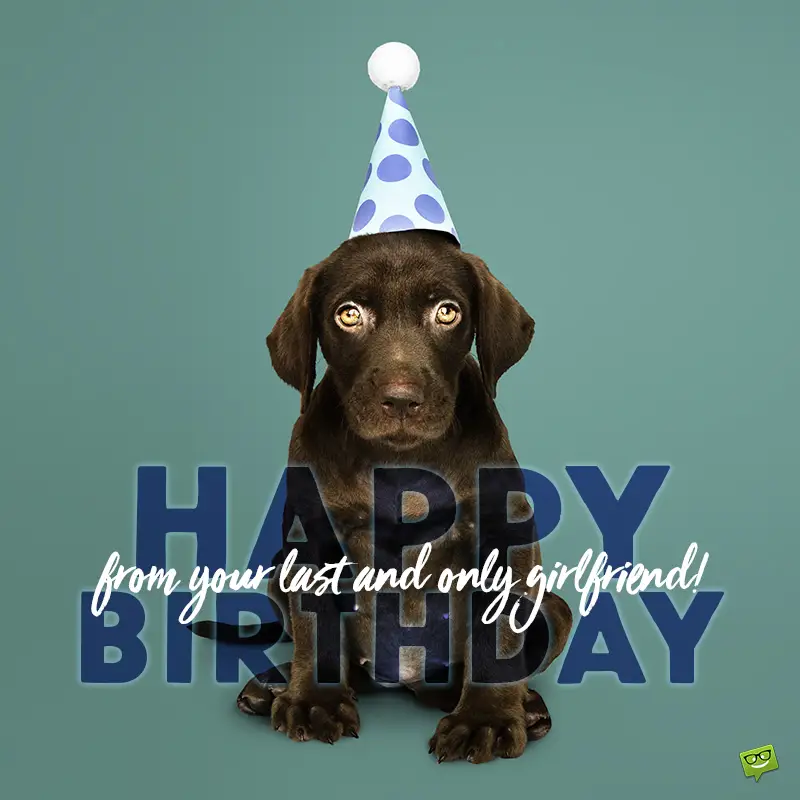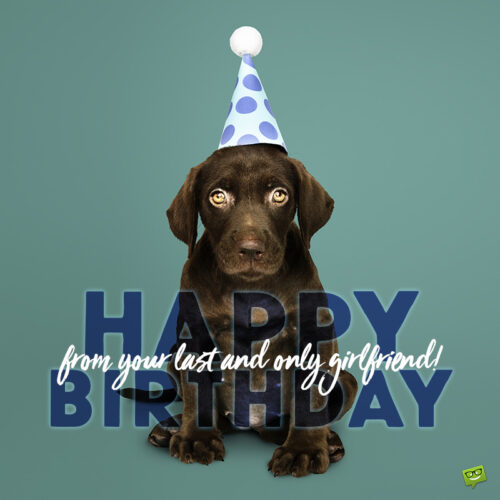 You may also like: