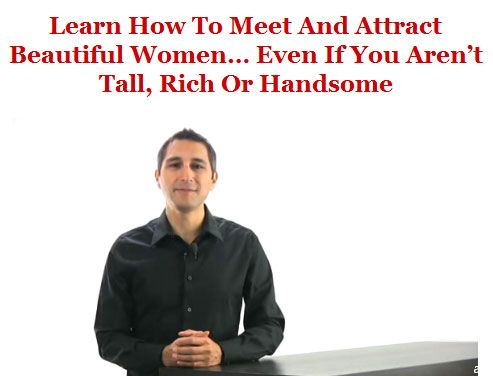 Are you tired of feeling frustrated in your dating life? Wondering why you can't seem to attract the women you desire? Look no further. David DeAngelo's groundbreaking book, "Double Your Dating," holds the key to transforming your relationships with the opposite sex. This extraordinary guide has revolutionized the way men think about women and is widely regarded as one of the most recommended books on dating.
The Power of David DeAngelo
What sets "Double Your Dating" apart from other dating advice books? The answer lies in the brilliance of its author, David DeAngelo. Unlike so-called "dating gurus" who claim to possess mysterious powers, DeAngelo is a regular guy. He was once just like many others, struggling to find success with women. But he was determined to make a change.
Driven by a burning desire to learn how to attract and date the women of his dreams, DeAngelo embarked on a personal journey. He devoured every book, attended numerous seminars, and engaged in endless conversations with women. Though their advice often contradicted each other, DeAngelo persisted. He sought advice from men who effortlessly attracted women and embarked on a profound journey of discovery.
Unleashing the Secrets of Magnetic Attraction
Surrounded by these natural masters of seduction, DeAngelo observed, questioned, and analyzed their interactions. He dissected what worked and what didn't, until he uncovered the elusive formula for success. With his newfound knowledge, DeAngelo became a magnet for beautiful women, transcending the limitations of wealth and appearance.
As he shared his techniques with friends, they too experienced remarkable results. Encouraged by their transformations, his friends persuaded him to compile his wisdom into a book. And so, "Double Your Dating" was born.
A Masterful Revelation
Reading "Double Your Dating" for the first time is like experiencing a mind-opening revelation. The intricate puzzle of women suddenly pieces together, with every chapter providing a profound "Ah Ha!" moment. David DeAngelo's exceptional ability as an author and teacher lies in his unique talent for simplifying complex concepts. He effortlessly decodes the mysteries of attraction and the female psyche, offering practical advice that anyone can understand.
The Path to Lasting Success
Prepare yourself, though: after devouring this book, you'll be eager to apply all its techniques at once. My personal recommendation is to slowly incorporate the concepts into your daily life. This gradual integration will ensure that the principles become second nature to you.
With "Double Your Dating," you'll learn:
How to generate attraction without relying solely on looks
Strategies to avoid falling into the dreaded friend zone
What to say and do when you're genuinely interested in a girl
The reasons behind women's selective pursuit, and how to overcome it
How to revive a dwindling attraction and turn it around
These insights are merely the tip of the iceberg. Armed with this newfound knowledge, you'll confidently approach the most beautiful woman in the grocery store lineup, captivating her with your wit and effortlessly securing her number.
Addiction to Transformation
"Double Your Dating" is addictive. Once you start reading, you won't be able to stop. It's not a typical book; it's a collection of answers to questions that have haunted you for years. Imagine having the power to explain why someone didn't fall in love with you and discovering the strategies to capture their heart. Sounds enticing, right?
This book will keep you up until the early hours of the morning, consumed by the desire to uncover the next page. The best part? You don't need to study, memorize, or practice any techniques. Simply go out and apply what you've learned, and see the magic unfold.
Embrace the Transformation
I give you my word that "Double Your Dating" truly lives up to its reputation as a game-changer. Don't hesitate; seize the opportunity to enhance your dating life today. Visit Six Minute Dates to embark on a journey of personal growth and romantic fulfillment.
Conclusion
"Double Your Dating" is a masterpiece that holds the potential to unlock your dating success. Through David DeAngelo's extraordinary insights, you will gain a deeper understanding of the female psyche and discover the secret to attracting the women you desire. Embrace the wisdom within these pages and watch your relationships flourish. Don't miss out on this life-changing opportunity – grab a copy of "Double Your Dating" and watch your dating life skyrocket.