Unicorn dating might sound like a mythical concept, but it's actually a growing trend in the dating world. You might have come across unicorn dating sites and apps, and wondered what it's all about. Well, get ready to delve into the enchanting realm of unicorn dating.
What Does Unicorn Dating Mean?
Unicorn dating refers to a unique type of relationship where a third person joins an existing couple. This third person can be interested in purely sexual encounters or may seek a romantic connection with both partners. The possibilities and combinations are endless.
While the concept allows for various identities and orientations, the most common scenario involves a heterosexual couple looking for a bisexual woman to join them. It's important to note that unicorn dating is a subset of polyamorous relationships, where multiple romantic connections are pursued.
Unicorn Hunting – What Is It?
Before we explore the best unicorn dating sites and apps, let's familiarize ourselves with some key terms. Unicorn hunting refers to the act of seeking a unicorn as a couple. This process can be challenging, as finding someone who meets their specific requirements can be like searching for a mythical creature.
Unicorn relationships differ from traditional triads or throuples due to their hierarchical nature. The couple's existing relationship is typically prioritized, while the unicorn may be seen as an "add-on" to spice things up. Unfortunately, some couples approach unicorn hunting with outdated stereotypes about bisexual individuals, assuming they are more sexually adventurous.
Now that we understand the basics of unicorn dating and unicorn hunting, let's explore the top five unicorn dating sites and apps.
1. Feeld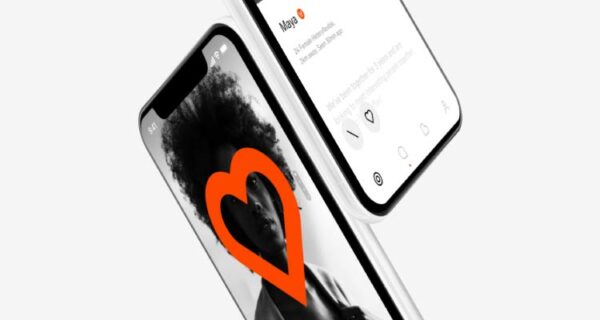 Feeld is a unique dating app that caters to both couples and singles. It has a large user base and is particularly popular among the ethically non-monogamous community. Unlike other platforms, Feeld allows you to explore various relationship dynamics.
This app prioritizes privacy and provides options for incognito browsing and group chats. With over 20 sexuality and gender identity options, Feeld ensures an inclusive experience. While basic features are free, there are premium membership options for additional search and privacy features.
2. OkCupid
OkCupid is a well-known dating app that offers a broad range of options for individuals seeking various relationship types. It uses a sophisticated algorithm that considers compatibility based on a wide range of factors.
With 22 gender and 13 orientation options, OkCupid is inclusive and open to exploring different adventures. While it's not specifically designed for unicorn dating, its flexibility makes it a viable option for those interested in non-monogamous connections.
3. The Unicorn
The Unicorn is an exclusive dating site dedicated to the niche segment of virtual unicorn dating. With a smaller user base, this platform offers a private and specialized experience. It ensures that everyone on the site shares the same interests and desires.
Although this site focuses on virtual dating, it provides a secure and verified environment. The Unicorn is free to use, and the registration process is simple. It even offers group chat options to facilitate connections.
4. BiCupid
BiCupid caters specifically to the bisexual community, including bisexual individuals, couples, and various sexual orientations. With a substantial user base, this site offers a space for exploring ethically non-monogamous relationships.
Creating a profile, browsing, and sending winks are free features on BiCupid. Premium membership unlocks additional features such as messaging. Its user-friendly interface and hyper-localized focus on the bisexual world make it an attractive option.
5. Tinder (or Bumble, depending on how serious you are)
Tinder needs no introduction as one of the most popular dating apps globally. While it's not specifically designed for unicorn dating, its vast user base and user-friendly interface make it a viable option. The sheer number of potential matches increases the chances of finding a unicorn.
Bumble, on the other hand, offers a more serious dating experience. If you're seeking a committed unicorn relationship, Bumble might be the better choice. Both apps offer free usage with optional paid features.
Conclusion
Unicorn dating opens up new possibilities for couples and individuals looking to explore non-monogamous connections. The unicorn dating sites and apps mentioned above provide platforms to meet like-minded people and navigate this unique realm. Remember to prioritize consent, respect the choices of others, and approach potential partners as individuals with their desires.
So, whether you're searching for a unicorn or considering becoming one, these platforms offer exciting opportunities. Embrace the adventure, but always remember to communicate openly and establish mutual respect. Happy dating!
---