Who doesn't love a thoughtful care package filled with love and surprises? These boyfriend care package ideas are guaranteed to melt his heart and show him just how much you care.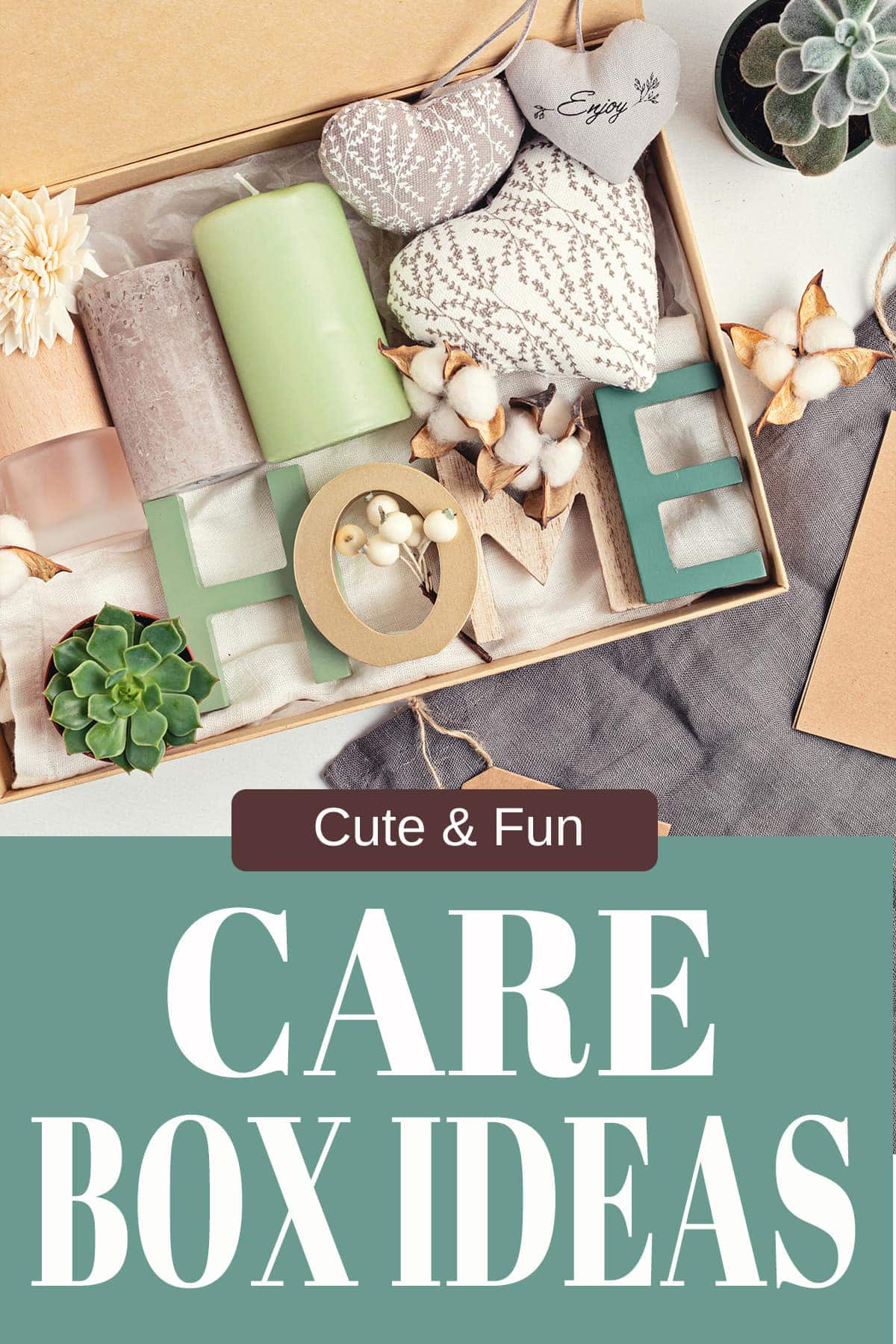 Packing a Care Package with Love
When it comes to packing a care package, there are a few important factors to consider. You want to ensure that your thoughtful selection of items arrives safely and brings joy to your loved one's heart. Here are some tips to help you pack the perfect care package:
Avoid Confiscation: Be mindful of any items that may be confiscated during shipping or travel, such as liquids or restricted items.
Secure Liquids: Double bag liquids in ziplock bags to prevent any spills or leaks.
Protect Fragile Items: Wrap baked goods in plastic and pack them in a sturdy box to prevent crushing.
Consider Shipping Handling: Remember that packages can be flipped upside down during shipping, so pack items accordingly.
Separate Perishables: If including perishable items, make sure to pack them separately to prevent spoilage.
Add Personal Touches: Make the care package personal and include a heartfelt letter to express your love and support.
The Perfect Surprise
One of the best ways to make a care package extra special is to include items that your boyfriend may not think to buy for himself. These small surprises will let him know that you pay attention to his likes and wants. Consider including:
Aspirin
Magazines
Books
A card with a donation to his favorite charity or cause
A trial of Amazon Audible
Sudoku or puzzle books
Helpful phone apps
Pens or pencils
Small notebooks
Velcro cable ties
Noise-canceling headphones
A mini-flashlight
An amazing wallet (bonus points if you add a photo!)
Sleep headphones for a comfortable night's rest
A knife sharpener
A magnetic wristband
An Echo Dot
A power bank for on-the-go charging
A credit card multi-tool for handy situations
A tile finder for the forgetful moments
Batteries
Gloves
A daily motivation calendar
Tiny magnetic fidget balls for creative play
A quilted outdoor blanket for cozy adventures
Care Packages for Various Occasions
Depending on the occasion or specific needs, you can tailor your care package to suit your boyfriend's preferences. Here are a few ideas to spark your creativity:
Get Well Care Package Ideas
When your boyfriend is feeling under the weather, a care package filled with comforting items can brighten his day. Consider including:
Soups or homemade comfort recipes
Cookies
Tea assortments with honey
Comfy pajamas
Bob Ross bandages for a playful touch
Air cleaning plants like peace lilies or rubber trees
Individual mint packs with encouraging statements
Lip balm
A cozy blanket
A hot water bottle pack
A giant mug that's easy to hold
Cold remedy medicines or cough drops
Romantic Care Package Ideas
For a touch of romance, surprise your boyfriend with thoughtful items that remind him of your love and shared experiences. Consider including:
A picture of you or your family
A heartfelt card or letter
A mushion (a photo cushion) for a hilarious and personal touch
A poem expressing your love
A favorite keepsake or trinket with sentimental value
A pack of postcards and a pen for love notes
A swatch fabric scented with your perfume
A playlist of songs that hold special meaning for both of you
DVDs (if his place of stay is equipped with a player)
New boxers or briefs
Mini-inspiration books for daily motivation
Japanese incense with clean, light floral scents
A scented candle or reed diffuser for a cozy ambiance
For the Foodie Man
If your boyfriend is a food lover, delight his taste buds with delicious treats and gourmet goodies. Consider including:
Nuts or trail mix
Mini-packages of his favorite coffee
Instant breakfast options
Hot sauce with a kick of flavor
Jerky for a protein-packed snack
Cereal bars or granola bars for quick energy
BBQ rub for savory meals (Smokehouse Maple is a personal favorite)
Assorted teas with condiments
A world tour coffee sampler pack for an exciting coffee experience
Homemade baked goods (packaged securely)
Water mixes like Mio or Crystal Light for refreshing drinks
Mini-cereal boxes for a nostalgic treat
Mints or gum for a burst of freshness
Chocolate (choose varieties that won't melt easily)
Snack packs like pretzels, crackers, or cookies
Dried fruit for a healthy and sweet option
Fresh uncut fruit like apples or pears (nothing squishy)
His favorite guilty pleasure candy
Cooler packs to keep food and drinks cool
A mini-waffle maker for breakfast delights
Harvest Snaps for a tasty and crunchy snack
Nutella for a delicious spread

Man Cave Care Package
For Manly Self Care
Encourage your boyfriend to take care of himself with a self-care package designed just for him. Consider including:
Lip balm to keep his lips moisturized
Cologne for a fresh and attractive scent
A luxury face grooming set for smooth and rejuvenated skin
Sunscreen or SPF moisturizer to protect his skin
A stylish scarf for added warmth and style
A personalized leather dopp kit bag for his grooming essentials
Collar stays to keep his shirts sharp
Cuff links for a touch of elegance
Shaving cream for a smooth and clean shave
Shave balm to soothe and moisturize his skin
Working hands or working feet balms for tired and dry skin
Bacon-scented soap for a fun and unique bath experience
A professional grooming kit for a polished look
For the Traveler or Outdoorsman
If your boyfriend loves to travel or enjoys spending time in the great outdoors, these care package ideas are perfect for him. Consider including:
Earbuds for entertainment on the go
A toiletry organizer bag for easy packing and access to essentials
Individual mixes of protein shakes for a quick and energizing snack
Things to do on the plane, such as magazines or sudoku puzzles
Funny socks or a t-shirt with a humorous design
A thermos or Yeti for keeping drinks hot or cold
A portable Bluetooth speaker for music on the go
A water pack for staying hydrated during outdoor adventures
iTunes gift cards for downloading his favorite music or movies
Handwarmers for cold weather comfort
A Yeti beer coozie for enjoying a chilled beverage
Items that remind him of home, such as sports team memorabilia or hobby-related items
Longer Stay or Deployment Ideas
For longer stays or deployments, your care package can provide comfort and convenience. Consider including:
Microwave cookware for easy meals
Books or magazines for entertainment
Foot powder for freshness and comfort
Stainless water bottles for hydration on the go
Gift cards (iTunes is always a favorite choice)
Laundry detergent for clean clothes
Toiletries for personal grooming
Cash, because everyone runs out at some point!
Socks (because they always seem to go missing)
Candles for a cozy ambiance
Writing utensils and paper or a clipboard for jotting down thoughts or keeping organized
Pre-Built Care Packages
If you don't have the time to shop and pack a care package yourself, you can still show your love by opting for a pre-built care package. These packages are thoughtfully curated and ready to be shipped, ensuring that your boyfriend feels your love and support.
FAQs
The simple and unexpected gifts are often the most cherished ones. While these ideas can serve as a starting point, you can always add your own personal touch to create a care package tailored to your boyfriend's preferences and needs. My husband still talks about the care packages I sent him, and they always made him look forward to coming home even more, especially with the spruced-up bed.
---
For more sweet gift ideas, be sure to check out these DIY tutorials:
---
For more sweet ideas, check these out!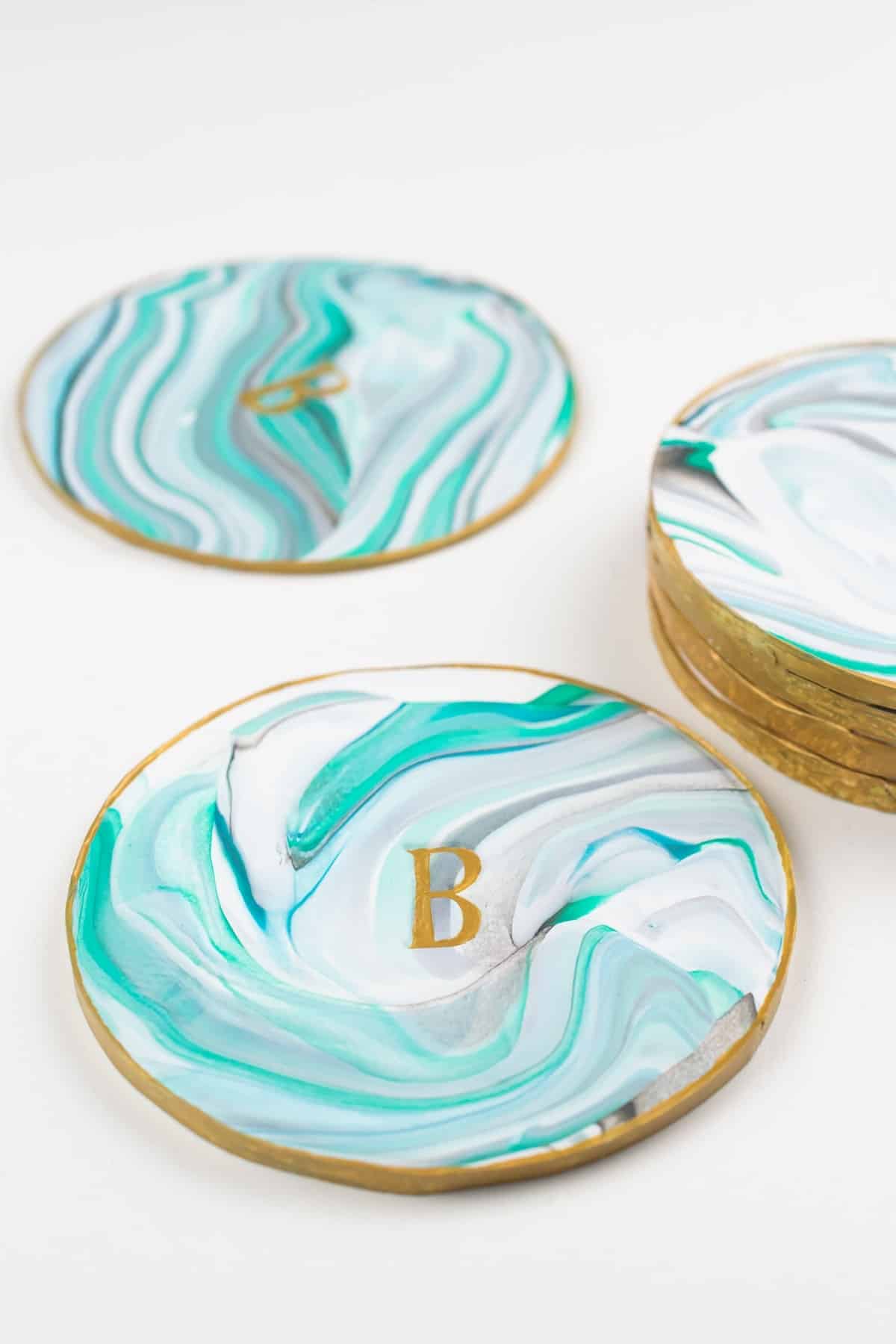 Marbled Coasters

How To Make Bath Bombs

Gifts for Tweens

Tween Boys Gift Guide